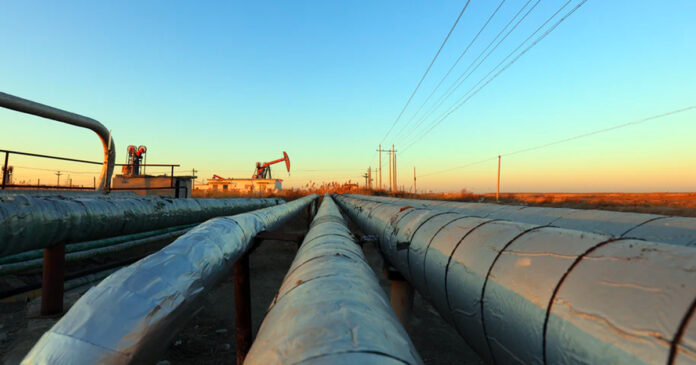 A recent Nanos poll indicates 74% of Canadians consider the oil and gas sector to be important to the economy. Additionally, 62% of those surveyed agreed that Canada should increase its oil and gas exports to aid in global energy security.
Furthermore, nearly two-thirds (63%) of Canadians agree that the country's oil industry can contribute to combating climate change.
44% of Canadians rated the government's role in addressing energy infrastructure to meet their own climate targets as poor (23%) or very poor (21%), with only 8% seeing the government doing a good job.
A favourable view of Canada's oil and gas industry to the current economy has increased by nearly 10% since November 2020, showing that the population is seeing the industry's growing importance.
As for the role of the sector in Canada's future economy, 57% rated it important, up from only 41% in 2020.
Despite increasing demand, Prime Minister Justin Trudeau has not made any significant commitments for Canada to become a major liquified natural gas (LNG) supplier.
During Japanese Prime Minister Fumio Kishida's visit to Canada in January, he looked forward to Canada increasing exports of natural gas across the globe. Trudeau claimed that the world is looking towards "decarbonizing and diversifying" energy technologies such as funding wind, solar and electric car batteries.
Trudeau also claimed that there was "no business case" for increasing LNG exports during German Chancellor Olf Schlz's visit as the country seeks to reduce its dependence on Russian oil.
A Leger poll conducted for SecondStreet.org in October 2022 showed that a vast majority (72%) of Canadians think it is Canada's responsibility to export more oil to the world in order to reduce global dependence on Russian oil.
49% said they strongly support more exports, with only 6% saying they were against it.
After the federal government raised the carbon tax on April 1, Canadian families will have to pay up to $847 extra per year despite rebates according to the Parliamentary Budget Officer.