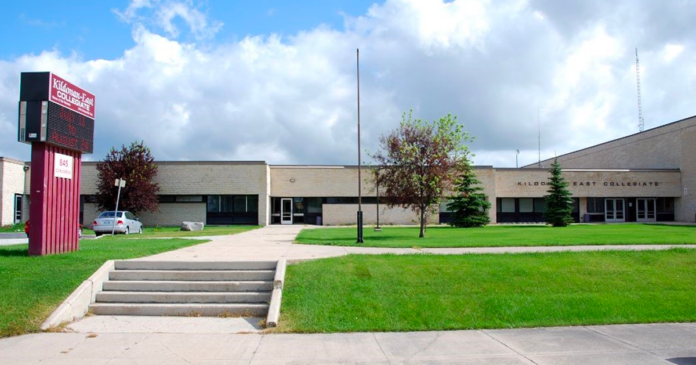 A Manitoba high school is ending observation of Mother's Day and Father's Day to "transition to a more inclusive practice."
The principal of Dr. F.W.L. Hamilton School, a public elementary school in East Saint Paul, Mb. near Winnipeg, issued a memo Friday saying the school would instead encourage non-gender-specific observations of "all those who support our student's (sic)."
"As we continue to learn and recognize the importance of celebrating all people in our community, we have moved away from isolated observances of specific traditions like Mother's and Father's Day," the memo says.
"Student's (sic) are now creating cards and crafts with specific messages and people in mind. This has been a beautiful transition to showing gratitude authentically and organically. Thank you for supporting our transition to a more inclusive practice."
True North asked the vice-principal who sent the memo whether parents or students had complained about the use of "Mother's Day" and "Father's Day" but did not receive a reply.
It's not clear whether the move was initiated by the school or is part of a larger school board directive.
The River East Transcona School Division did not respond to a request for comment.
Calls to ban Mother's Day and Father's Day observations from schools are rare, but not unheard of. Last year, an Abbotsford, B.C. school replaced both with a unified "The Grownups Who Love Us Day." The change was to accommodate "the diverse families that exist in our society today," the school said.
The Waterloo Region District School Board in Ontario says celebrating Mother's Day and Father's Day may be well-intentioned, but is nonetheless "exclusive for some."
"Reducing the emphasis on 'mother' and 'father' and focussing on a 'parent', or 'caregiver', or 'special person' to celebrate through activities will create a more safe and inclusive space for everyone," a blog post from the Waterloo school board's equity and inclusion officer says.
Editor's note: A previous version of this story misidentified the school as the vice-president's former school in the same district.