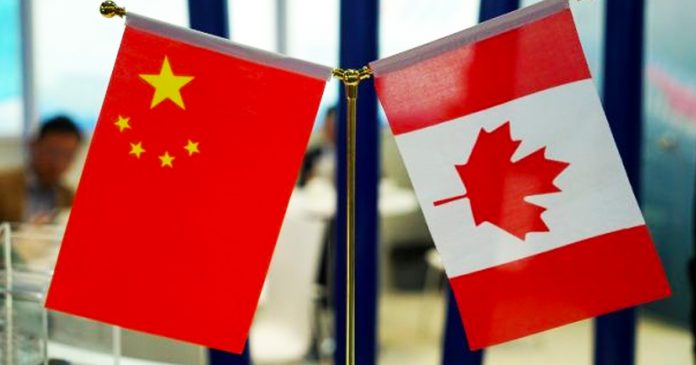 A Quebec charity being investigated for hosting an extra-judicial police station acting on behalf of Beijing received nearly $200,000 in federal funding since 2020.
Service à la Famille Chinoise du Grand Montréal (SFCGM) is implicated in allegedly running the operation for China.
The RCMP has since launched an investigation into SFCGM to "detect and perturb criminal activities supported by a foreign state that can threaten the safety of people living in Canada."
According to the National Post, Canada Revenue Agency reports filed by the group show that the federal government gave SFCGM $178,450 in 2020-2021 and another $21,728 in 2021-2022.
Additionally, the group has received funding from Employment and Social Development Canada since 2018. 
The SFCGM has claimed that the RCMP was causing "potentially irreparable harm" to the group, which claims it is simply providing services to Chinese community members. 
In a statement, the SFCGM asked why the national police force "would publicly name two community centres serving the Chinese communities in Québec, causing serious and potentially irreparable harm to the community."
This week, Public Safety Minister Marco Mendicino flip-flopped on the issue after claiming in the past that the RCMP had shut down all of the Chinese police stations operating in Canada.
"I am confident that the RCMP have taken concrete action to disrupt any foreign interference in relationship to those so-called police stations, and that if new police stations are popping up and so on, that they will continue to take decisive action going forward," said Mendicino.
"Our expectation is that if those activities manifest, if there is foreign interference, that yes, the RCMP will take decisive action as they have in the past."
The human rights group Safeguard Defenders first reported that there were over 100 police stations in over 50 countries trying to "persuade" Chinese citizens to return to China to face charges.