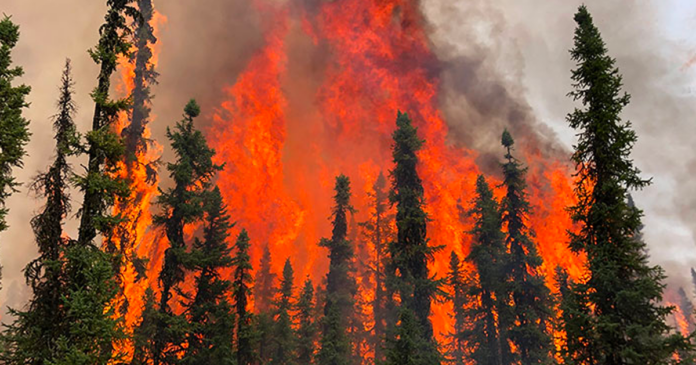 As wildfires burn across the country, the Trudeau government is once again jumping at the opportunity to use a tragedy to advance their political agenda.
Despite the fact that provincial governments have not concluded why these wildfires were started, the federal government along with the activist legacy media already know the culprit – it's the invisible gods of climate change, of course. The reality is climate change has nothing to do with it.
In Canada, wildfires have been decreasing since 1990. Further, numerous wildfires in Canada this year alone have already been determined to be the cause of humans intentionally setting forests ablaze. Arson charges are coming thick and fast for these people across the country. In Quebec, the provincial police are investigating arson as the cause of the Quebec wildfires which have been the focus of most of the world's media.
All of a sudden, things look awfully similar to how they looked back in 2021. Masks are being recommended. School boards are shutting down outdoor extracurriculars and Premiers are delivering daily press conferences to give the media their marching orders.
On the latest episode of Ratio'd, Harrison Faulkner seeks to explain why.\
Editors Note: At 7:15, a story regarding a woman in Alberta being charged with 32 counts of arson is mentioned. Please note that this story is from 2021, not 2023. The Cold Lake, Alta., case includes crimes that occurred in both 2022 and 2023.