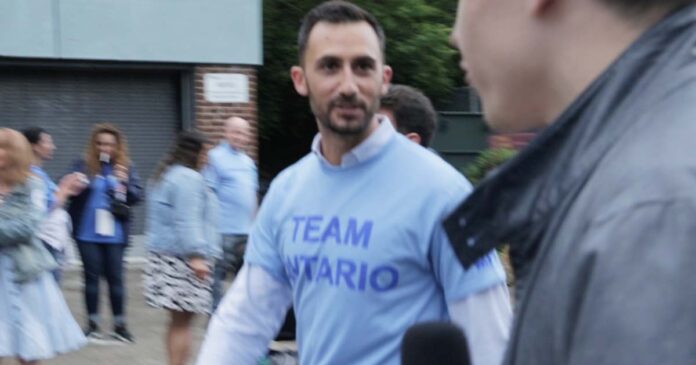 As more parents protest radical gender ideology in Ontario schools, True North went to Ford Fest on Friday to track down Education Minister Stephen Lecce to get his perspective on what is going on inside the province's increasingly woke schools.
The second he spotted our cameras however, he ran away. In an effort to ease tensions we asked him some soft ball questions but even those were too much for the the minister to handle.
True North also spoke to a number of parents and supporters of the PC Party who are becoming more frustrated with the Ontario government over their handling of education.
The takeover of radical gender ideology in the classroom at the expense of the basics like math, science and reading has reached a boiling point in recent months and parents let their frustrations known at Ford Fest on Friday.
Harrison Faulkner reports.