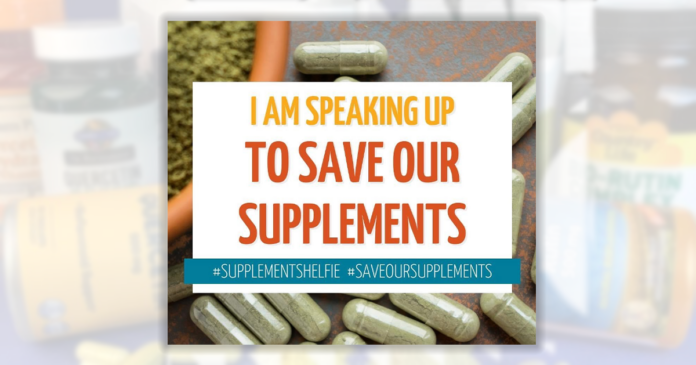 One in 5 natural health product brands are seriously considering leaving Canada due to new proposed regulations on supplements, according to the Canadian Health Food Association.
Canadians who purchase natural health products and supplements such as multivitamins, probiotics, and herbal remedies may see large price increases and less variety because of the incoming rules imposed by the Trudeau government.
According to 2016 Health Canada data, 71% of Canadians are natural health product users.
Catherine Cole, owner of a health food store in Huntsville, ON called The Great Vine, posted on her business Instagram page, "They're looking to re-regulate an industry, our industry, that is incredibly well-regulated. In fact, we have the best regulations in the world."
"The Canadian Health Food Association worked with Health Canada over the last two decades to create an infrastructure that guarantees natural health products in Canada meet superior standards and can be trusted. We have glorious regulations in place. All vitamins and supplements sold in Canada have NPNs (Natural Product Numbers)," Cole explained to True North.
"We have done our due diligence."
As part of Bill C-47, the Canadian government will soon have power to "require and disclose information, to order the modification of labels and packaging, to order the recall and stop sale of a product, and to require tests, studies and assessments."
In a Canadian Health Food Association survey, over 70% of natural health product brands said they would have to pull product from the market if the changes go through, as some of their offerings may become unprofitable. This would result in less variety for consumers.
Dozens of Canadian health food stores, naturopaths, and individuals with wellness-centered lifestyles are posting on social media to support the "Save Our Supplements" movement.
Some are expressing their fears that something as simple as vitamin D will soon require a doctor's prescription, even though booking a doctor's appointment in Canada can take weeks, and getting into a walk-in clinic is borderline impossible in some communities.
Others make the argument that taking supplements and other natural health products can keep people out of the already overburdened Canadian medical system.
"I believe the situation is still quite fluid so we are able to speculate on outcomes but not rely on them as fact yet," said Cole. "This is a period of informing the public, retailers, and suppliers about what may be coming down the pipe and the potential results that might occur."
"Canadians rely on their access to vitamins and supplements and they expect that these products that support their health will remain within their means to access."