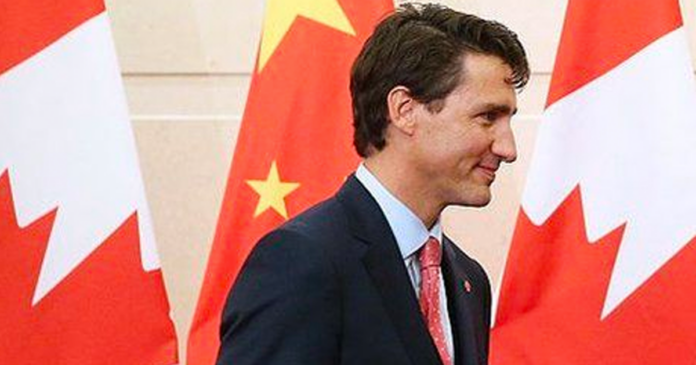 Calls for a public inquiry into foreign interference in Canada's democracy have put the Liberal government in the tough position of finding a potential commissioner who will undertake the position following numerous rejections thus far.
Multiple sources have said that at least six current or retired judges have turned down the position to oversee a public inquiry.
A public inquiry into Chinese interference at all levels of the Canadian government has been demanded by opposition parties for months following the resignation of former special rapporteur David Johnston in June. 
Johnston was appointed by Prime Minister Justin Trudeau to act as an investigator into alleged foreign interference claims. Johnston's close ties to Trudeau, however, earned him accusations of conflict of interest and resulted in calls for him to step down. 
Following Johnston's resignation, the Liberal government has said it's willing to consider a public inquiry but choosing a commissioner has proven difficult.
Over half a dozen former judges have already rejected the offer, anonymous sources told the National Post, who said they can't speak on the matter publicly. 
For current judges, their rejection may be due to not wanting to step away from their court duties but several retired judges indicated that they didn't want to be involved in such a contentious political inquiry.
"We'll hear things like, 'I'm in my seventies, I don't have much time left. To end up in the news every week, I don't know, I think I'm going to pass,'" said one source. "So you start over and have to ask the next person in line, who asks for time to think about it before refusing,"
"You can't ask three people at the same time in case more than one says yes. It has to be one at a time," he added.
In addition to those issues, the Liberals, NDP, Conservatives and Bloc Quebecois all have to come to an agreement on who the candidate should be, another tough hurdle.
Johnston had previously recommended against a public inquiry on the basis that much of what needed to be discussed had to be done without the public's involvement due to the evidence being classified intelligence.
Following his review of the evidence, Johnston confirmed that Trudeau, nor anyone else in the Liberal party had failed to act accordingly to allegations of foreign interference. 
Johnston had previously served as a member of the Trudeau Foundation which opposition parties argued discredited him from the role in the first place. This led to a majority of MP's in parliament voting in favour of Johnston resigning as commissioner.
Prime Minister Trudeau then appointed Dominic LeBlanc, now minister of public safety and democratic institutions to work with opposition House leaders to come to an agreement on what to do next.
"I'm confident that my conversations with opposition counterparts will take an important step forward in strengthening Canada's democracy and democratic institutions and we'll have more to say about that at the right moment," said Leblanc to the press two weeks ago, following Trudeau's recent cabinet shuffle.
Trudeau has accused the Conservative party for the delay in choosing a public inquiry commissioner.
"We have had very good discussions with the Bloc Quebecois and the NDP, we're moving forward towards a consensus, but for now, Conservatives continue to block the process," said Trudeau. "We've seen that Conservatives just want to destroy everything, they don't want to have answers. So they'll have to choose if they want to continue blocking or if they will let the process go through."
Conservative leader Pierre Poilievre disagrees with the accusation, saying that his party has been waiting for an update from Leblanc for some time now. "Justin Trudeau is lying when he accuses Conservatives of blocking consensus on a public inquiry into Beijing's interference,"
"Conservatives are sitting next to our phones waiting for the prime minister's decision. Lying, delaying and blaming others won't change that. He and only he has the power to call an inquiry. Let him do it today," Poilievre said.