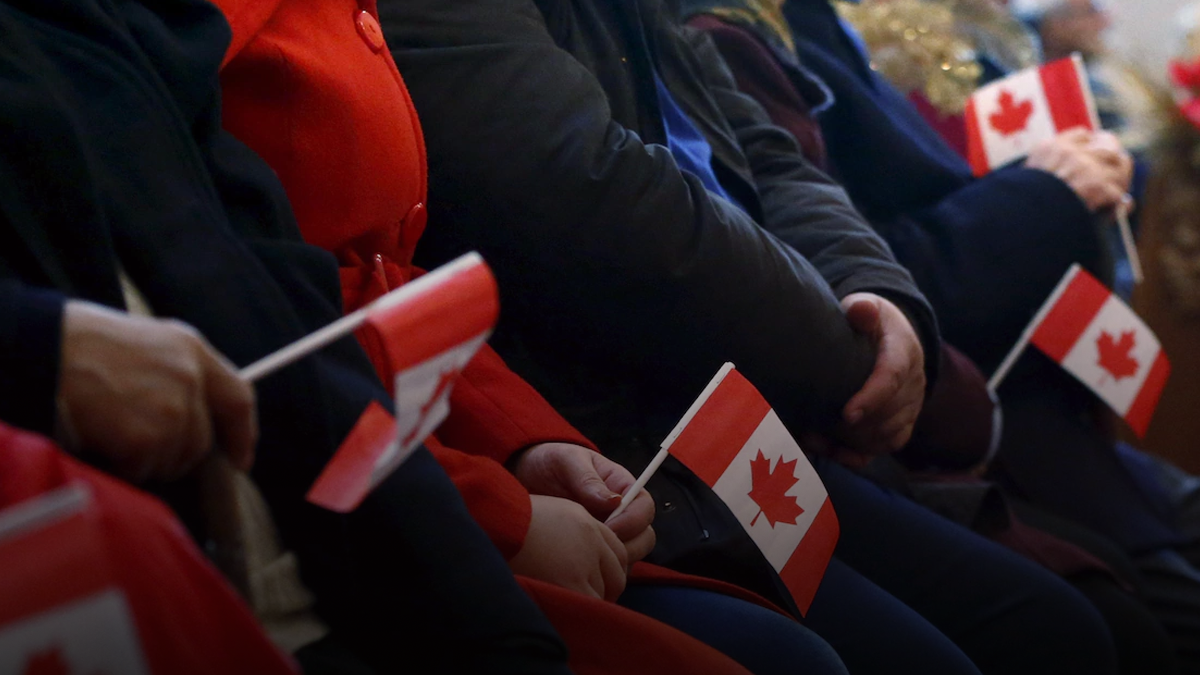 Economists from commercial banks and academics have been warning the Trudeau government that Canada needs to slow down on immigration in order to close the housing gap, but the Trudeau government remains firm in hitting their targets.
In July, TD Bank released a report warning that, "continuing with a high-growth immigration strategy could widen the housing shortfall by about a half-million units within just two years."
The report was co-authored by Beata Caranci, TD's chief economist. "A ramp-up in skilled-based immigration offered a solution. Government policies have delivered, but now the question is whether the sudden swing in population has gone too far, too fast," the report said.
Further, a recent report from Scotiabank Economist Derek Holt warned that the record targets are negatively impacting the Canadian economy in several ways.
"Alas, no one will win a Nobel Prize in Economics for observing that when you add a massive surge of immigration into a market with no supply, rents and house prices will push higher," wrote Holt. 
Despite this, Immigration Minister Marc Miller told the Canadian Press that, "Looking at the (immigration) levels that we have recently approved as a cabinet (and) as a government, we can't afford currently to reduce those numbers,"
The Liberal's most recent immigration plan was released in the fall of 2022, with a target of bringing 500,000 new immigrants annually to Canada by 2025.
In 2015, their target was less than 300,000.
The Liberal government claims that high immigration levels are necessary to keep the economy supported for the import of labour to help in the housing industry.
Certain academics in the field disagree however, even alleging that the opposite is true. Professor of data science and real estate management Murtaza Haider said, "The primary cause for (the) housing affordability challenge in Canada is our inability to build more housing that is in line with the increase in population."
Haider, who teaches at Toronto Metropolitan University (formerly Ryerson), also pointed to another factor in the housing crisis, Canada's aging population.
As the populus ages, the tax base grows smaller and health care needs rise. According to Statistics Canada, the country's working population is the oldest it's ever been with 1 in 5 people approaching retirement. In addition to Canada's aging population, the fertility rate also hit a record low in 2020, with only 1.4 children per woman.
Recent polling by Abacus Data revealed that many Canadians are also worried about the impact high immigration levels are having on the country.
"There's a belief, anyways, that on the one hand, immigration is needed because we're an aging population, because … we need people to do certain types of work that we don't have sort of the domestic capacity for," said David Coletto, CEO of Abacus Data.
"They also see the downside, which is putting further pressure on the housing market and pressure on health care."
There are also a large number of temporary residents coming to Canada. International students and temporary foreign workers are adding strains to the housing market.
Canada added over a million people to its population in 2022 and 607,782 of those people were non-permanent residents and 437,180 were immigrants.
A string of international student fraud cases has led the federal government to reconsider how many students to enroll going forward, acknowledged Miller in a recent interview. The change comes after hundreds of students were caught using fake acceptance letters by immigration agents earlier this year.
"There is fraud across the system that we are going to have to clamp down on," said Miller, however he also claims that some critiques of the immigration process are rooted in bigotry."The wave of populist, opportunist sentiment that does at times want to put all of society's woes on the backs of immigrants — I think we need to call that out when we see it," he said.
Miller cited labour shortages as part of the reason for a lack in affordable homes being built and he believes this could be fixed through immigration of skilled labour.
Recently, the federal government announced changes to the immigration process which would prioritize tradespeople for permanent residency.
Economist Derek Holt wrote in a report for Scotia Bank, "Alas, no one will win a Nobel Prize in Economics for observing that when you add a massive surge of immigration into a market with no supply, rents and house prices will push higher."