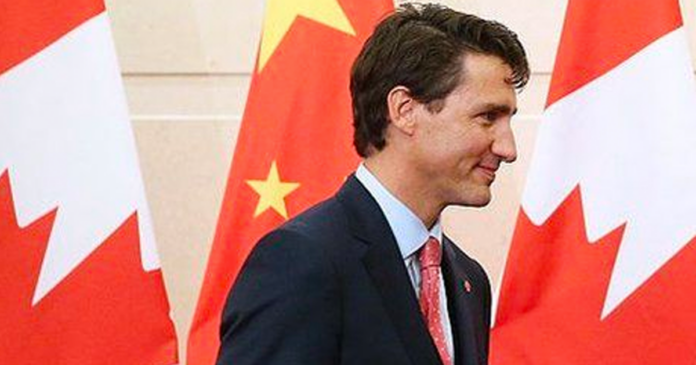 As the Liberals announce that Judge Marie-Josée Hogue will preside over a public inquiry into allegations of election interference, Conservatives are accusing Justin Trudeau of having "tried to do everything" to avoid such an inquiry.
The appointment of Hogue, a puisne judge of the Quebec Court of Appeal, comes after months of opposition parties pushing on the government to launch an inquiry. She will investigate election interference by China, Russia, other foreign states and non-state actors.
Conservative House Leader Andrew Scheer and Deputy House Leader Luc Berthold reacted to the government's announcement in a press conference Thursday afternoon.
"Beijing's basic dictatorship, for which Justin Trudeau has expressed his admiration, has been interfering in Canadian elections and democracy for years," said Scheer.
"Justin Trudeau has known about this and has done nothing about it for months. It was only after conservative pressure to call a public inquiry that we are here."
"Never forget that Justin Trudeau has tried to do everything to avoid this," claimed Scheer. "He had to be dragged kicking and screaming."
Scheer said Conservatives accept the inquiry's terms of reference and the nomination of Justice Hogue.
He however added that his party "will be watching like hawks to make sure that Canadians get the real answers that they deserve about foreign interference in our democracy."
Scheer also called out Trudeau for not taking other "concrete steps" – such as implementing a foreign agent's registry.
"There are still things that conservatives will demand that Justin Trudeau do to preserve the integrity of our democratic institutions," he said.
The issue of China interfering with Canada's democratic process has been ongoing since reports of it first surfaced earlier this year. Beijing has also attempted to go after sitting politicians like Conservative MP Michael Chong, threatening him and his relatives living in Hong Kong.
Both Canada and China have expelled diplomats back and forth as a result of these allegations.
The Trudeau Liberals had initially said that there was no need for a public inquiry into the matter, despite the demand for one by opposition parties.
They instead appointed former Governor General David Johnston as a "special rapporteur" to oversee the situation, and conclude whether a public inquiry was warranted.
Johnston concluded that a public inquiry would not be of any use, as too much of the information involved had to be kept secret for national security purposes.
His conclusion sparked outrage amongst many Canadians and federal opposition parties, especially given his personal ties to Trudeau's family and the Pierre Elliott Trudeau Foundation.
Johnston, however, repeatedly denied any favourable bias towards Trudeau or the Liberal government.
Scheer concluded that "much time was wasted and much additional damage to Canadian's faith and confidence in our democratic systems occurred."
With files from True North's Quinn Patrick.