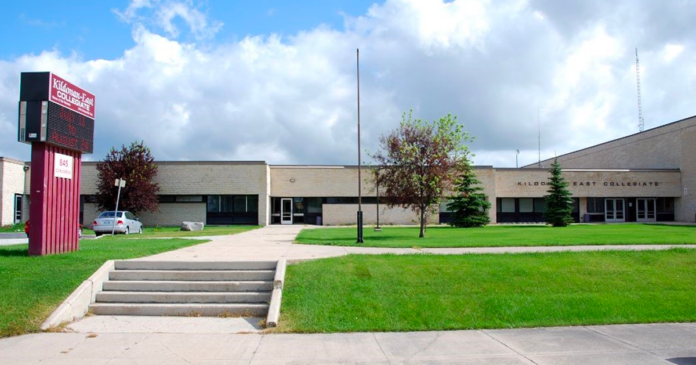 The Peel District School Board (PDSB) has been ordered to stop removing books from their school libraries after its equity-based book selection process left the shelves nearly bare.
Students and parents became concerned as they noticed the books on their school library shelves were thinning dramatically, all in response to a provincial directive from the Minister of Education, according to CBC News.
Among some of the notable titles deemed not equitable enough for students are The Diary of Anne Frank, The Very Hungry Caterpillar, Harry Potter, The Hunger Games and Roll of Thunder, Hear My Cry.
Reina Takata, a 10th grade student at a public school in Mississauga, told CBC in an interview that her school library was full of books last May, but they began to slowly disappear.
"This year, I came into my school library and there are rows and rows of empty shelves with absolutely no books," said Takata, estimating that only about half the books are left on the shelves now.
Students at Takata's school were informed by staff that "if the shelves look emptier right now it's because we have to remove all books [published] prior to 2008." 
While the process of libraries weeding out old books due to mold and torn pages is an old practice, removing books published before the year 2008 is not.
The Peel School Board however, felt it necessary in order to ensure its library books were more inclusive and up to date.
Takata was worried books about Japanese internment camps would be removed for their publication date, erasing a part of history and her heritage.
"I think that authors who wrote about Japanese internment camps are going to be erased and the entire events that went on historically for Japanese Canadians are going to be removed," said Takata. "That worries me a lot."
Concerned parents, retired teachers and other Peel community members organized a group called Libraries not Landfills, and they share Takata's concerns. They are also worried about how subject criteria would be interpreted from school to school.
"Who's the arbiter of what's the right material to go in the library, and who's the arbiter of what's wrong in our libraries? That's unclear," said Tom Ellard, founder of Libraries not Landfills. 
"It's not clear to the teachers who've provided us this material, and it's not clear to me as a parent or as a taxpayer." he said.
The school board released a written statement in response to the criticism from students and parents, writing, "The Peel District School Board works to ensure that the books available in our school libraries are culturally responsive, relevant, inclusive, and reflective of the diversity of our school communities and the broader society."
The school board was following guidelines documented in Directive 18 from the Minister of Education's "equitable curation cycle," which instructs boards to complete a diversity audit of schools, including library books.
Directive 18 came into place after the PDSB was accused of systemic discrimination and anti-Black racism in a review commissioned by the province in February 2020.
This prompted Education Minister Stephen Lecce to issue a directive ordering the school board to reexamine its policy.
"The Board shall evaluate books, media and all other resources currently in use for teaching and learning English, History and Social Sciences for the purpose of utilizing resources that are inclusive and culturally responsive, relevant and reflective of students, and the Board's broader school communities," read the directive.
The libraries must curate their books for an anti-racist and inclusive audit, where books are qualified by "resources that promote anti-racism, cultural responsiveness and inclusivity."
After an uproar from community members the Ford government has ordered that this practice be stopped.
Unfortunately, thousands of books have already been shipped off to landfills because the directive did not allow for the books to be donated.
In 2019, a similar act of censorship took place when French school board Conseil scolaire catholique Providence burned 30 books during a "flame purification" ceremony in Southwestern Ontario, according to the Toronto Sun.
The ceremony was an act of reconciliation with the Indigenous community where the book's ashes were then used to plant trees.
Lecce has since written to the PDSB, telling them to stop this process for weeding out old books from their libraries.
"Ontario is committed to ensuring that the addition of new books better reflects the rich diversity of our communities. It is offensive, illogical and counterintuitive to remove books from years past that educate students on Canada's history, anti-Semitism or celebrated literary classics," wrote Lecce in a statement to the Toronto Sun.