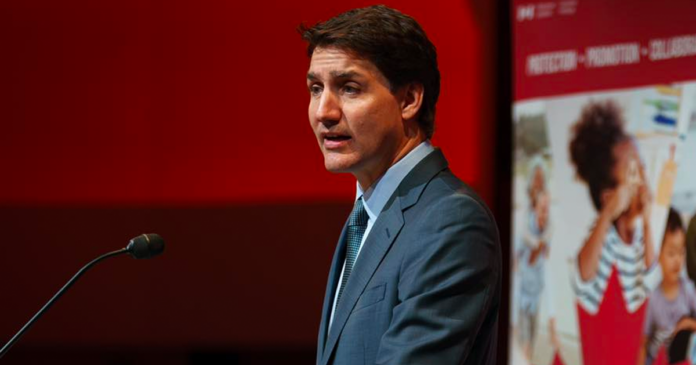 Prime Minister Justin Trudeau said that progressive parties need to address people's day-to-day concerns instead of simply offering rhetoric, while speaking at the Global Progress Action Summit in Montreal on Saturday.
The summit was a gathering of prominent left wing politicians, both former and present.
"If we're not responding to where people are [in their] daily life, then we're not going to be connecting with them," said Trudeau while addressing a panel that included Norwegian Prime Minister Jonas Gahr Støre, former Finnish prime minister Sanna Marin and former New Zealand prime minister Jacinda Ardern.
Trudeau said their best option for a future goal is "getting people to be optimistic about the future but also comforted in their present challenges" while promoting the necessity to fight climate change and have an inclusive economy, according to CBC News.
"That's where we need to connect with people," said Trudeau.
The prime minister took a moment to acknowledge that Conservative politicians appear to "reflect back and amplify the very real anger and frustration and anxiety that people have and people feel like they're being seen and heard."
Trudeau warned the panel that if they do not propose solutions then voters will look for those "who are shouting the loudest and most outraged alongside them."
The summit comes at a time when the prime minister is doing quite poorly in the polls, especially in relation to Conservative party leader Pierre Poilievre.
The Liberal party had a caucus retreat last week in London, Ont. where Trudeau announced plans to force the country's largest grocers to lower their food prices, although he did not address how that would be implemented. The party also made a promise to remove the GST from the construction of new rental apartment buildings.
Trudeau received a lot of support at the summit however with former New Zealand prime minister Jacinda Arden saying, "We can't stand there next to a dumpster on fire and not acknowledge that it's on fire behind us."
Trudeau said that tending to the basic needs of voters "gives people bandwidth to then have those bigger discussions" regarding environmental and social problems.