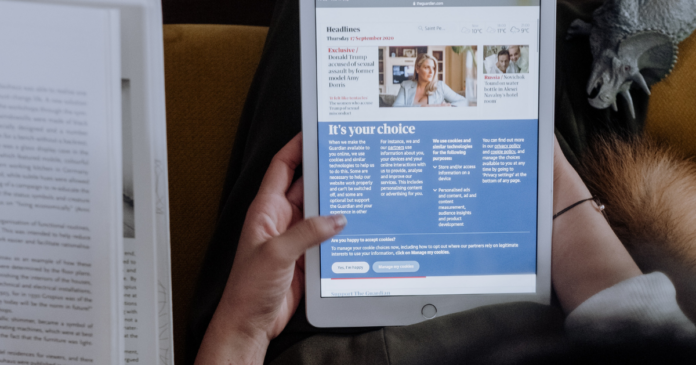 An online survey has found that the majority of Canadians believe news should be free and accessible for everyone, in relation to the federal government's controversial Online News Act. The bulk of respondents also think that Canadian news media outlets have other means of making money.
The survey, conducted by Leger, asked 1,564 Canadians about the Liberal government's Online News Act, also known as Bill C-18, a law requiring tech giants like Meta and Google to financially compensate Canadian media outlets for news content posted and shared on their platforms.
Around 75% of respondents were aware of the Online News Act but only 34% agreed with the law conceptually, should it help media outlets continue to compete in the internet marketplace.
Meta has since removed news content from Facebook and Instagram to avoid having to pay various news outlets for the content they and users post freely on their sites. 
The survey found that 58% of respondents agreed that Meta should restore news content on its platforms, while a mere 12% said that the company had a right to protest the new legislation.
Leger's executive vice president Christian Bourque told CTV News that "there isn't much opposition to the bill itself," he said. "There's opposition to the fact they would not get their news whenever they want, wherever they want."
Two out of every three Canadians believe that news should be free and accessible to everyone, according to the survey, as they believe that "the struggling media have other ways to make money."
Those who shared this sentiment the most were aged 18-34 years old, an age bracket who is also most likely to view news content on platforms offered by Meta.
"It's there, it's out there. I should be entitled to have access to it," said Borque, summarizing the attitude of that cohort.
"And social media basically offered everything for 'free'," he said. "I think most Canadians expect that this is how you get news."
Around 43% of respondents were in support of the Online News Act, while 31% were opposed and the remaining 26% said that they didn't know enough about the bill to form an opinion. 
The majority of respondents in the survey said that they believed it was possible for media outlets to earn money through other avenues.
Around 47% of respondents took notice of the fact that news had been removed from their social media feeds and most commonly those living in Quebec, where 59% respondents said they primarily get their news through those platforms.
About 22% of respondents said they have gone to other sources for news like TV and radio, while 20% said they are going directly to free news media websites and apps. Additionally, 13% of respondents said they are now using social media sites like X and Reddit.
When asked if respondents would pay for a direct subscription to a news site, only 6% said they would.
Online surveys cannot be assigned a margin of error because they don't take a proper random sample of the population, according to the Canadian Research Insights Council.