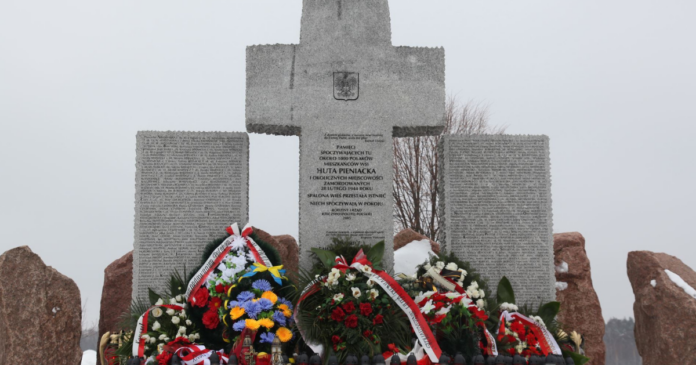 Yarsolav Hunka, the 98-year-old former soldier of a Nazi-division in World War II who received a standing ovation in Parliament on Friday is facing an extradition push from Poland, according to a letter from Polish Education Minister Przemyslaw Czarnek.
"In view of the scandalous events in the Canadian parliament, which involved honouring, in the presence of President Zelensky, a member of the criminal Nazi SS Galizien formation, I have taken steps towards the possible extradition of this man to Poland," announced Czarnek.
Czarnek published a copy of his letter to be reviewed by the Institute of National Remembrance (abbreviated as IPN in Polish), according to the Notes from Poland.
The IPN is a state historical body that has the power to prosecute. Czarnek asked the IPN in his letter to "urgently [establish] whether Yaroslav Hunka is wanted for crimes against the Polish nation or Poles of Jewish origin."
"Such crimes constitute grounds for applying to Canada for his extradition," he added.
Hunka came to international attention after he was recognized in the House of Commons Friday during a special section of Parliament in honour of Volodymyr Zelensky.
He was invited by Liberal MP and Speaker of the House Anthony Rota, who has since faced numerous calls to resign amid a feverish backlash from Jewish advocacy groups and opposition parties.
Rota referred to Hunka as a "war hero" and "Canadian hero" during a visit by Ukrainian President Volodymyr Zelensky. Hunka then received a standing ovation.
The fallout from the scandal led to protests, international coverage and a resurgence in the discussion of how or why Canada accepted so many Ukrainian soldiers who fought under Nazi command after World War II.
Hunka had volunteered with the Nazi Waffen-SS Galicia Division in World War II, a unit that has been accused of war crimes.
According to the IPN, soldiers from Hunka's division were involved in the massacre of approximately 850 ethnic Poles in the village of Huta Pieniacka.
Hunka was among about 600 members of that division who were granted permission to settle in Canada after the war had ended. He now has dual citizenship with Canada and Ukraine.
During the 1980's, a Canadian commission of inquiry into the Ukrainian SS division concluded that "charges of war crimes" were "never" substantiated.
IPN prosecutors attempted to have Micheal Karkoc, another member of the Ukrainian SS division extradited from the U.S. in 2017, however Karkoc died two years later at the age of 100 before the extradition process was completed.
World War II history is a serious bone of contention between the otherwise allied nations of Poland and Ukraine, predominantly as a result of Poles being massacred at the hands of Ukrainian nationalist during their Nazi occupation.
In July, president Zelensky and Polish president Andrzej Duda commemorated the 80th anniversary of the Volhynia massacres together, which was a landmark moment of unity for the two countries. As many as 100,000 ethnic Poles were killed in the Volhynia massacres.