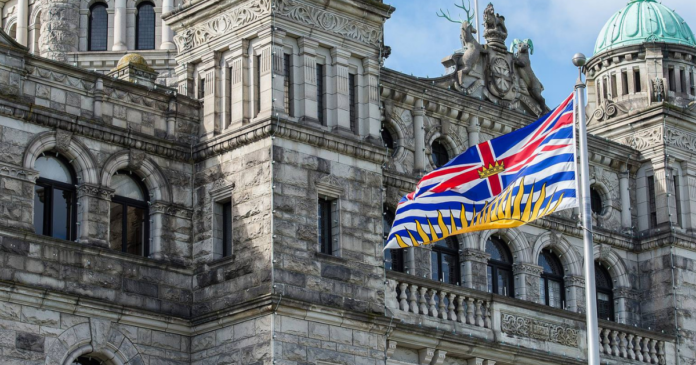 The majority of British Columbians want to see the Eby government's carbon tax either reduced or abandoned altogether, according to a new poll conducted by the Innovative Research Group (IRG).
Support for the carbon tax in B.C. has dropped dramatically in the last six months, down by 28 percentage points.
"The polling numbers are crystal clear, British Columbians want carbon and gas tax relief," said Carson Binda, B.C. Director of the Canadian Taxpayers Federation (CFT). "This poll should be a wake-up call for Premier David Eby because his constituents need tax relief now."
The CTF commissioned the poll, asking British Columbians whether or not they supported the idea of the carbon tax.
Of those surveyed, 49% of respondents said that they opposed the carbon tax, while 24% said they were in favour of it.
Another 20% of respondents said that they neither supported it nor opposed it. with the remaining 6% saying that they were unsure.
"Some Canadians are getting tax relief, but not British Columbians," said Binda. "Premier David Eby can immediately make life more affordable by cutting his carbon and gas taxes."
When it came to how strongly British Columbians felt about the issue, 33% of respondents said that they 'strongly opposed' the carbon tax, while 7% said they "strongly supported" it.
In relation to taxes on gasoline, the vast majority of British Columbians said that they opposed the provincial government's plan to raise taxes on gas from $40 per 64-litre tank to $56 per 64-litre tank by 2030.
An overwhelming majority, 66%, were in favour of receiving cuts to taxes on gasoline, while 16% of respondents said that they wanted taxes to remain at their current levels.
A small minority of respondents, 7%, said they would like to see gasoline taxes increased further and the remaining cohort of 11% said that they were unsure.
Prime Minister Justin Trudeau denied any further exemptions regarding the federal carbon tax following his announcement that there would be a carve out on federal carbon pricing on home oil heating.
On Monday, Conservative Leader Pierre Poilievre brought forth a motion to extend the carbon tax to all forms of heating; however it was defeated in the House of Commons by the Liberals and the Bloc Quebecois.
Despite this, Canadians' approval of the carbon tax continues to wane in poll after poll.
A separate survey, conducted by the Canadian Federation of Independent Business found that a growing number of small businesses were in favour of removing the carbon tax as well, up to 85% from 52% in 2022.
Poilievre has been promising to axe the carbon tax if elected and his promise may be one of the main reasons his party is leading in the polls over the Liberals, according to data from an Abacus survey conducted following Trudeau's most recent announcement regarding the carbon tax.