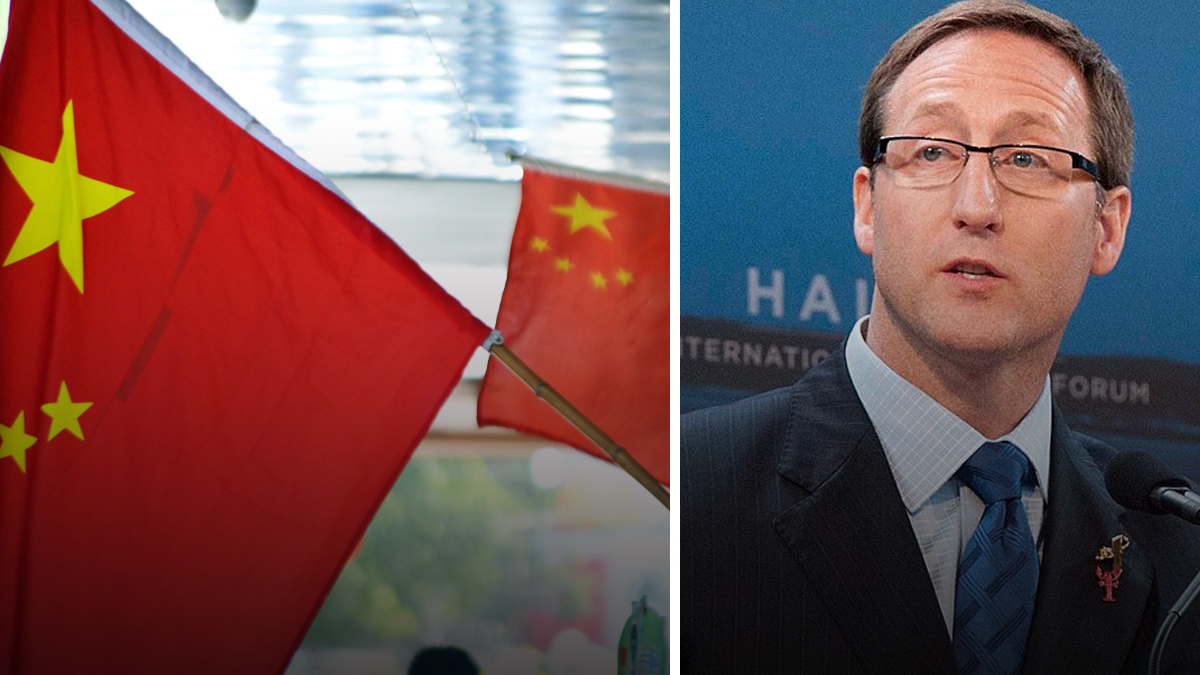 Conservative leadership candidate Peter MacKay was cited in a new study coming out of the UK which calls on Canada and its Five Eyes allies to break away from dependence on Chinese goods and materials.
In the report, MacKay accuses the Chinese government of "suppressing critical data" and "sanctioning Chinese whistleblowers" in its coronavirus response.
"Canada and its allies must hold the Chinese government to account. We must diversify trade away from non-democratic, authoritarian states that do not respect the rule of law or basic human rights," writes MacKay.
"Rather than rely on China for critical goods, Canada's strategic interests require us to shift towards partners that align and conform with our rules-based system, the values of freedom and human rights, and that pose no threat to our national security and that of our allies in NATO, the G7, Five Eyes, and beyond."
The 52-page report titled Breaking the China Supply Chain: How the Five Eyes can Decouple from Strategic Dependency was written by the Henry Jackson Society and says Canada, alongside the US, the UK, Australia and New Zealand are "strategically dependent" on China.
These countries rely on China for as many as 831 different categories of goods, 260 of which are necessary components in communications and infrastructure. 
According to one of the authors of the report Samuel Armstrong, Canada is among the worst in terms of dependence on China for medicines and vitamins. Canada is also heavily dependent on China for cellular and computer technology.
"The biggest one is phones and computers: 87% of your laptops and 78% of your cell phones are made in China. The modern economy relies on these," Armstrong told the Globe and Mail.
The study found that Canada relies on China for as much as 96% of its supply of anthraquinone which is an ingredient found in cancer and anti-malarial medications.
"If it was not already apparent, the COVID-19 pandemic has drawn attention to the dangers that dependency poses," claims the report.
In a section titled "Foreign influence and disinformation," MacKay accuses the federal government of not properly addressing Chinese interference in Canada.
"This clear threat to Canada's national security has not been properly addressed or fully acknowledged, despite ample evidence over the past several years," said MacKay.
"China's actions during the Covid-19 pandemic should also demonstrate to the Canadian government that it must ban all Huawei 5G technology from its communications infrastructure in order to mitigate any potential vulnerabilities that Chinese intelligence might seek to exploit."
"The five powers have found it difficult to source the necessary volumes of medical equipment, either because China has commandeered such products for its own requirements or because the five powers have been forced to compete for limited supplies."
Recently, the Canadian government has partnered with Chinese state-directed researchers to develop a coronavirus vaccine.
According to Prime Minister Justin Trudeau, clinical trials of the Chinese vaccine will begin to be performed on Canadians within the coming weeks despite warnings that such a partnership could endanger the safety of Canada's citizens. 
We're asking readers, like you, to make a contribution in support of True North's fact-based, independent journalism.
Unlike the mainstream media, True North isn't getting a government bailout. Instead, we depend on the generosity of Canadians like you.
How can a media outlet be trusted to remain neutral and fair if they're beneficiaries of a government handout? We don't think they can.
This is why independent media in Canada is more important than ever. If you're able, please make a tax-deductible donation to True North today. Thank you so much.