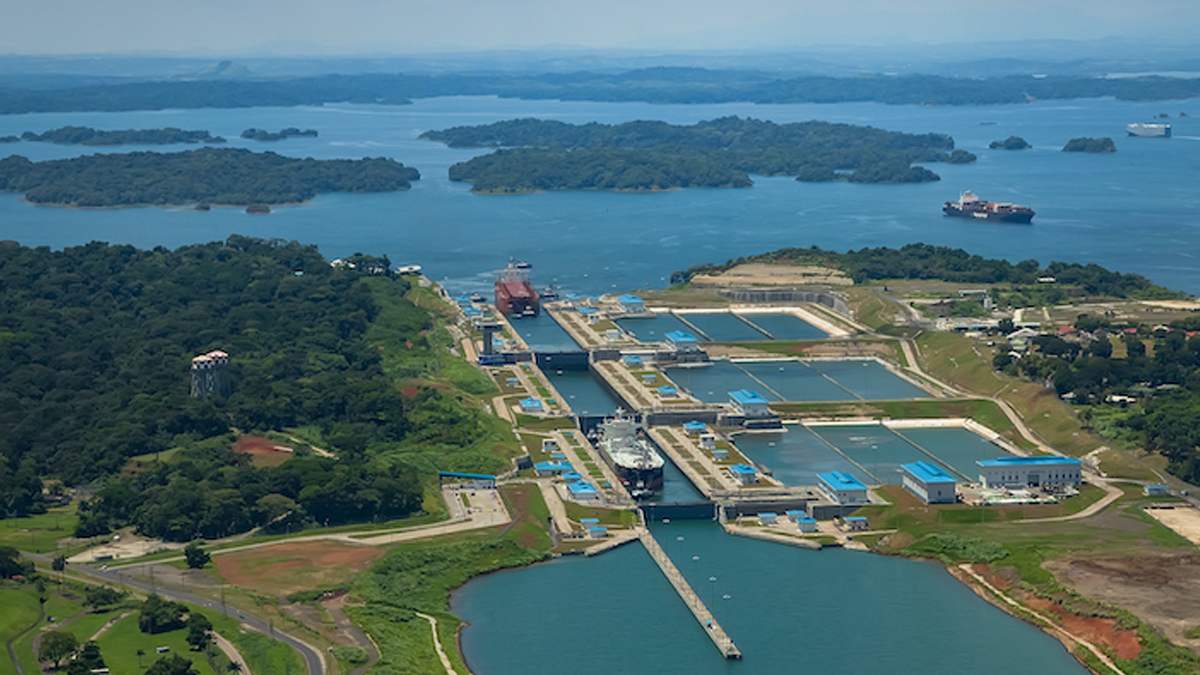 The Canadian oil company Cenovus Energy Inc. has announced that it is shipping oil to Canada's East coast using the Panama Canal.
On July 1st, the company revealed that a shipment of crude oil from Burnaby, BC will be making an 11,900 km trip to Eastern Canada through the Panama Canal to refineries owned by Irving Oil.
The extensive detour through Central and South America to get to the other side of Canada is necessary due to a lack of other transportation methods.
"We were pleased with the economics of this transaction for Cenovus and excited to work with another strong Canadian company like Irving Oil," Cenovus executive vice-preisdent Keith Chiasson told the Financial Post.
"It's encouraging to see more Canadian-produced oil refined at a Canadian refinery. It's a one-off shipment for now, but we believe this Canadian success story has the potential over time to create significant value for both companies and the entire country."
Originally, Irving oil supported the $15-billion Energy East pipeline which would connect Albertan oil to refineries in Saint John. However, the pipeline was scrapped in 2017 due to environmental disputes.
Had there been a pipeline in place, the oil would only have to travel a 4,600 km route.
In May, the Canadian Transportation Agency approved a request by Irving Oil to deliver oil via the Panama Canal.
The company cited an urgent need to access Alberta's crude oil supply.
"It is critical to our customers, to our business, and to energy security throughout Atlantic Canada that we are able to use foreign crude oil tankers to access Western Canadian crude oil on an urgent basis and going forward," Irving chief refining and supply officer Kevin Scott said at the time.
We're asking readers, like you, to make a contribution in support of True North's fact-based, independent journalism.
Unlike the mainstream media, True North isn't getting a government bailout. Instead, we depend on the generosity of Canadians like you.
How can a media outlet be trusted to remain neutral and fair if they're beneficiaries of a government handout? We don't think they can.
This is why independent media in Canada is more important than ever. If you're able, please make a tax-deductible donation to True North today. Thank you so much.