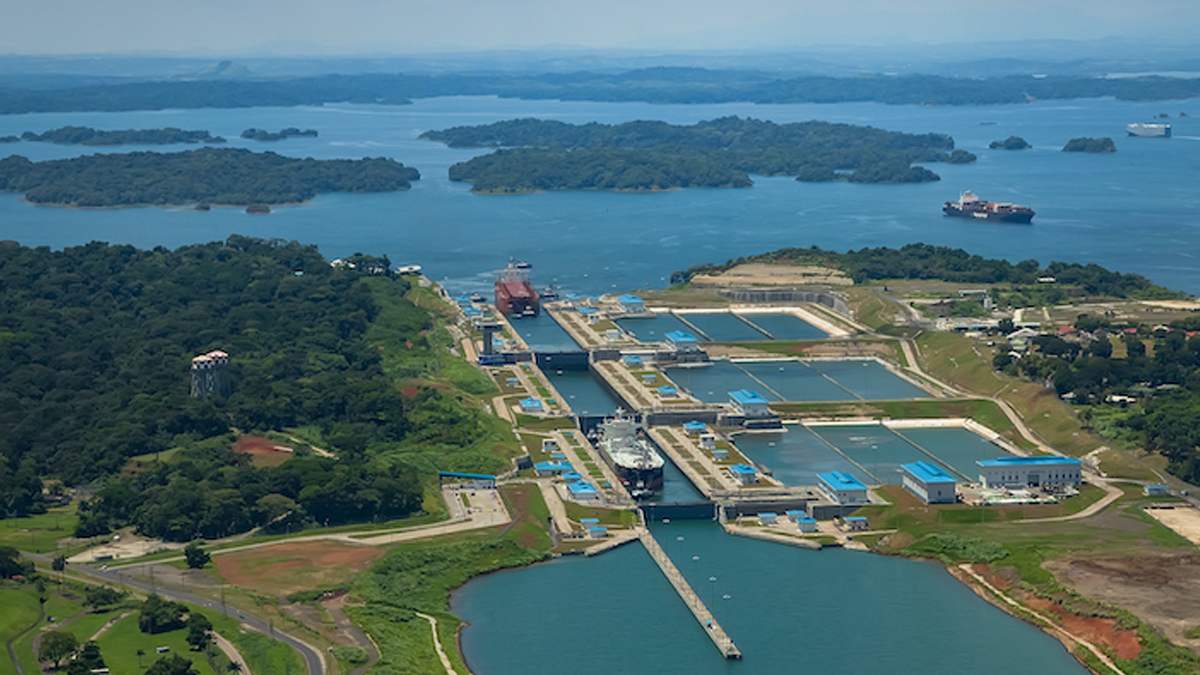 Alberta's oil is taking the scenic route to the east coast.
The Canadian Transportation Agency has approved a request from Irving Oil to ship Alberta oil through the Panama Canal to its New Brunswick refinery – a necessary detour with the absence of a pipeline.
"From Western Canada to offshore Newfoundland, we're expanding our reach as we continue to pursue solutions that help create energy security for our country," Irving spokesperson Candice MacLean said to the Financial Post.
Irving Oil applied to the Canadian Transportation Agency for permission to use the canal last month, citing an urgent need to secure Alberta crude oil.
"It is critical to our customers, to our business, and to energy security throughout Atlantic Canada that we are able to use foreign crude oil tankers to access Western Canadian crude oil on an urgent basis and going forward," Irving chief refining and supply officer Kevin Scott said at the time.
If Canada had been able to build new pipelines in recent years the firm would not be in such a difficult position.
In 2014 TC Energy Corp. proposed the Energy East pipeline. This $15.7 billion project would have brought Alberta oil to the Irving Oil refinery as well as Quebec's refineries.
Energy East was permanently shelved in 2017 after intense opposition from the Quebec government and environmental groups.
According to estimates by the Financial Post, Irving tankers going from British Columbia to New Brunswick will travel around 11,771 kilometers — over two-and-a-half times as far as the 4,600 kilometer Energy East route.
In recent years Canada has become more dependent on states like Saudi Arabia, a country with a horrendous human rights record, to supply oil to Canada's eastern provinces.
Scott says the company may soon source oil from ports along the US Gulf Coast, noting that Canadian oil is often shipped south through US pipelines.
"Canadian oil is also available from Canadian crude producers at Gulf Coast terminals in the United States," he said.
"To maintain flexibility with crude suppliers, Irving Oil needs to have the option to acquire Canadian oil both in British Columbia and the Gulf Coast."
We're asking readers, like you, to make a contribution in support of True North's fact-based, independent journalism.
Unlike the mainstream media, True North isn't getting a government bailout. Instead, we depend on the generosity of Canadians like you.
How can a media outlet be trusted to remain neutral and fair if they're beneficiaries of a government handout? We don't think they can.
This is why independent media in Canada is more important than ever. If you're able, please make a tax-deductible donation to True North today. Thank you so much.