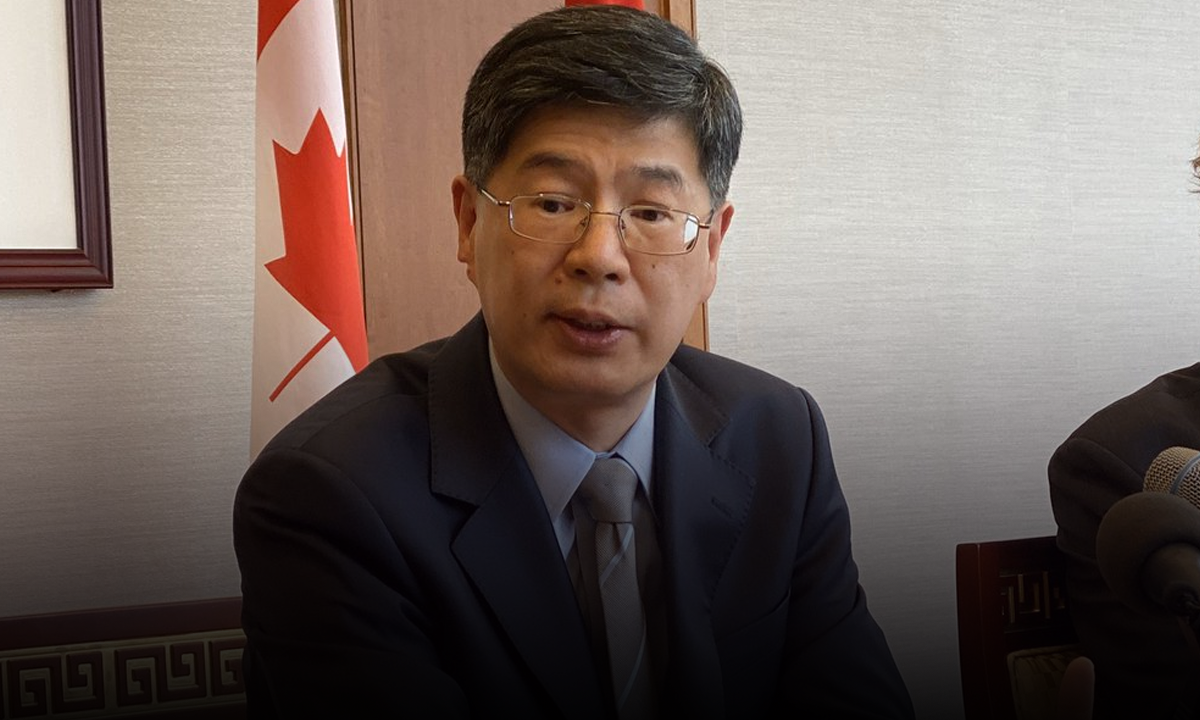 According to Blacklock's Reporter, Ambassador Cong Peiwu recently told viewers on a webinar that attempts to bring manufacturing jobs back to Canada from China would be futile.
Cong inferred that countries should accept the Chinese version of globalization.
"Some forces and even some countries, some governments, are taking advantage of the outbreak to try to stop the globalization," he said.
"I don't think it is the right choice, because globalization is in keeping with the trend of the times, you know."
"It's moving forward. It's like the ocean, for the economy of all the countries."
Cong's remarks appeared to be targeting those who have argued that Canada needs to be less dependent on Chinese products, particularly personal protective equipment.
In August, the Ontario government worked with 3M to start producing N95 masks in Brockville, reducing Canada's dependence on China and the United States for the vital product.
Over the weekend, Conservative leader Erin O'Toole announced his "Canada First" economic plan. O'Toole's plan would ensure key pandemic supplies are produced in Canada. O'Toole has also promised to take a harder line on China on the world stage.
"We have to put Canadian working families first," O'Toole told CBC.
"I'm going to do that, from trade to our own domestic economic response post-COVID."
In 2019, Canada had a $50 billion trade deficit with China.
Ambassador Peiwu has enthusiastically supported China's communist regime at public events since his appointment in 2019.
Earlier this year, he called Western media outlets "fake news" for reporting on China's egregious human rights abuses against its ethnic and religious minorities.
In March, Peiwu stated that any Canadian support for China during the coronavirus pandemic would not help repair relations between the two countries.
We're asking readers, like you, to make a contribution in support of True North's fact-based, independent journalism.
Unlike the mainstream media, True North isn't getting a government bailout. Instead, we depend on the generosity of Canadians like you.
How can a media outlet be trusted to remain neutral and fair if they're beneficiaries of a government handout? We don't think they can.
This is why independent media in Canada is more important than ever. If you're able, please make a tax-deductible donation to True North today. Thank you so much.