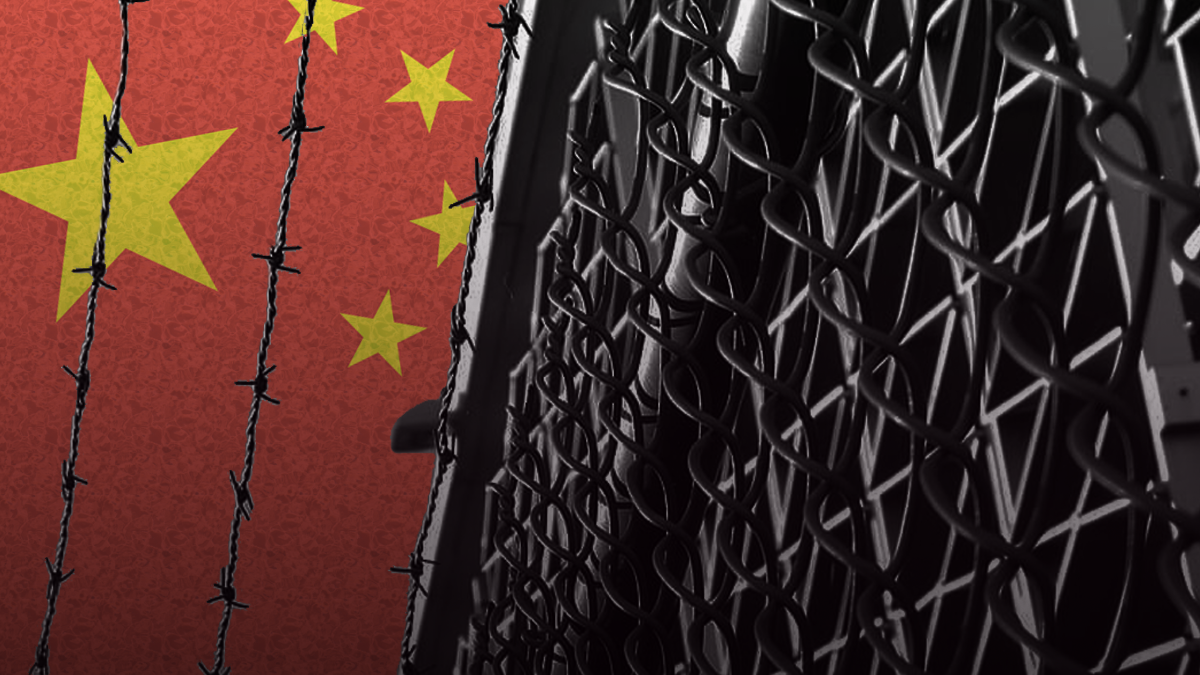 A new report reveals the extent of the Chinese Communist Party's (CCP) crackdown on religious minorities.
According to Bitter Winter, a magazine devoted to religious freedom in China, CCP authorities surveyed the private residences of members of the new religious movement the Church of Almighty God (CAG).
A CAG member in Zhejiang claims that in 2018, cameras were installed near the entrance to her home and that her mother also reported discovering a listening device installed behind her washing machine and an additional camera positioned in her garage.
The CAG has faced persecution at the hands of the CCP before. According to the Chinese government, the CAG is officially labelled as a cult and its activities are seen as a threat to the existence of the communist state.
Another CAG member was reportedly interrogated by Chinese authorities for 36 hours regarding the location of his wife, son and daughter. He was then put under constant surveillance, including tracking devices and surveillance cameras. 
Numerous religious and ethnic minority groups in China are subject to human rights violations and abuse at the hands of the CCP.
Recent satellite evidence published by the Australian Strategic Policy Institute (ASPI), reveals up to 400 internment camps in the Xinjiang province, where the region's Uyghur minority are believed to be held in captivity and are forced into labor.
"The evidence in this database shows that despite Chinese officials' claims about detainees graduating from the camps, significant investment in the construction of new detention facilities has continued throughout 2019 and 2020," said ASPI researcher Nathan Ruser.
Critics of the Trudeau government have accused the Liberals of failing to denounce China's treatment of minorities and to ensure that supplies sourced in China are not being produced by slave labour.
"Many concerns have been raised about how Uyghur Muslims in China, who face horrific repression (the largest detention of a minority since the Holocaust according to many experts), are being forced to participate in slave labour including the production of PPE," said Conservative MP Garnett Genuis in the House of Commons.
"When we've previously asked the government what safeguards are in place to ensure that slave labour is not part of the supply chain for our government procured PPE, we were told by the minister that there's a process by companies to self-certify, in other words, they tell us everything is fine and we believe them."
Concerns regarding the Uyghur forced labour camps have also implicated Chinese tech giant Huawei, who is embroiled in a legal battle with Canada and the US over the extradition of CFO Meng Wanzhou.
"Huawei is providing Xinjiang's police with technical expertise, support and digital services to ensure 'Xinjiang's social stability and long-term security'," wrote an ASPI report.
As reported exclusively by True North, Uyghur rights groups have called on Canada to reconsider its relationship with Huawei over its involvement in human rights violations.
We're asking readers, like you, to make a contribution in support of True North's fact-based, independent journalism.
Unlike the mainstream media, True North isn't getting a government bailout. Instead, we depend on the generosity of Canadians like you.
How can a media outlet be trusted to remain neutral and fair if they're beneficiaries of a government handout? We don't think they can.
This is why independent media in Canada is more important than ever. If you're able, please make a tax-deductible donation to True North today. Thank you so much.