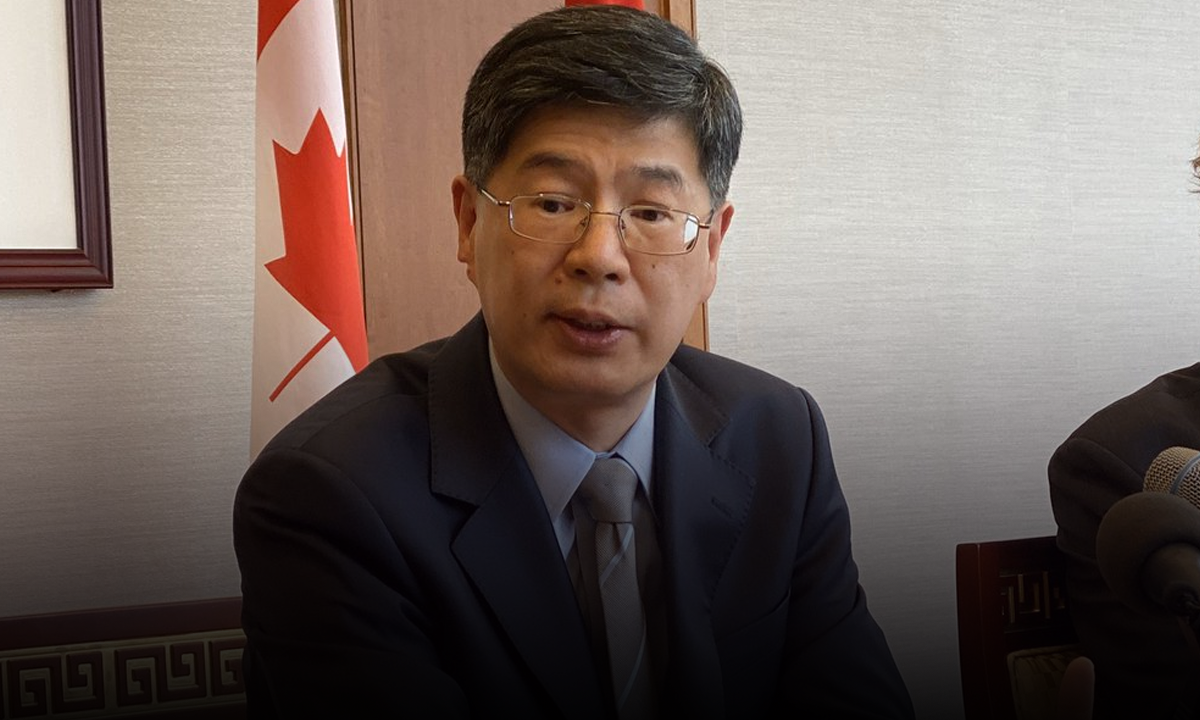 Chinese ambassador Cong Peiwu has chastised Canada for accepting Hong Kong democracy activists as asylum seekers, warning that the decision may endanger Canadian citizens and businesses in the territory.
At a press conference on Thursday, Cong told reporters that Hong Kong democracy activists are "violent criminals" and that Canada should not get involved in Chinese affairs.
"We strongly urge the Canadian side not (to) grant so-called political asylum to those violent criminals in Hong Kong because it is the interference in China's domestic affairs. And certainly, it will embolden those violent criminals," he said.
The Chinese government has recently introduced new national security laws that have radically changed the justice system in Hong Kong.
Under these new laws, China's dictatorship will now have the power to bring Hongkongers to the mainland for trial despite Hong Kong's autonomy.
The Canadian government has recently accepted multiple asylum claims from Hongkongers involved in protests against the new laws.
One couple received refugee status after the federal government determined they meet the definition of a refugee "due to a well-founded fear of persecution based on race, religion, political opinion."
According to Cong, offering asylum status to Hongkongers who oppose China's communist hegemony over the territory only increases tension in the area.
"So, if the Canadian side really cares about the stability and the prosperity in Hong Kong, and really cares about the good health and safety of those 300,000 Canadian passport-holders in Hong Kong, and the large number of Canadian companies operating in Hong Kong SAR, you should support those efforts to fight violent crimes."
Cong also used his platform to deny that the arrests of Canadians Michael Kovrig and Michael Spavor were retribution for Canada's arrest of Huawei executive Meng Wanzhou.
Earlier this week, a senior Chinese official denied that the two Michaels were being arbitrarily detained, vaguely saying the two men are "suspected of engaging in activities that endanger China's national security."
We're asking readers, like you, to make a contribution in support of True North's fact-based, independent journalism.
Unlike the mainstream media, True North isn't getting a government bailout. Instead, we depend on the generosity of Canadians like you.
How can a media outlet be trusted to remain neutral and fair if they're beneficiaries of a government handout? We don't think they can.
This is why independent media in Canada is more important than ever. If you're able, please make a tax-deductible donation to True North today. Thank you so much.