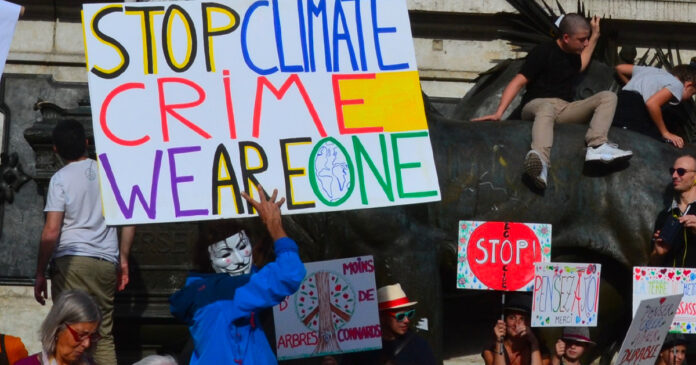 On Thursday, Federal Court Justice Michael Manson shut down a lawsuit initiated by 15 young climate activists.
The plaintiffs filed the lawsuit while teenage climate alarmist Greta Thunberg was touring Canada. They claimed the federal government had violated their charter rights by not doing enough to combat climate change.
It turns out the lawsuit was dead in the water because according to Manson's ruling, the claims were not found to have a reasonable prospect of success or a cause of action.
"The Plaintiffs' position fails on the basis that there are some questions that are so political that the Courts are incapable or unsuited to deal with them. These include questions of public policy approaches – or approaches to issues of significant societal concern," wrote Manson in his ruling.
"While this is not to say a government policy or network of government programs cannot be subject to Charter review, in my view, the Plaintiffs' approach of alleging an overly broad and unquantifiable number of actions and inactions on the part of the Defendants does not meet this threshold requirement and effectively attempts to subject a holistic policy response to climate change to Charter review."
The lawsuit was first filed on October 25, 2019 by 15 kids and teenagers. 
During the submission process, the federal government argued that due to the fact that climate change is a worldwide problem, Canada can't fix the problem by acting alone.
According to a recent Department of Public Safety survey, more Canadian kids are terrified by climate change alarmism than by drugs, gangs or guns.
When asked to rate the threat climate change causes to their safety, 57% of kids from the age 16 to 25 said it was an "extremely serious threat" to the safety of children.
We're asking readers, like you, to make a contribution in support of True North's fact-based, independent journalism.
Unlike the mainstream media, True North isn't getting a government bailout. Instead, we depend on the generosity of Canadians like you.
How can a media outlet be trusted to remain neutral and fair if they're beneficiaries of a government handout? We don't think they can.
This is why independent media in Canada is more important than ever. If you're able, please make a tax-deductible donation to True North today. Thank you so much.