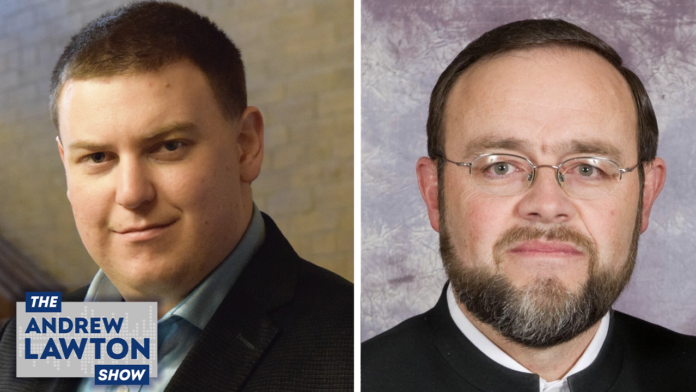 Outspoken Aylmer, Ontario pastor Henry Hildebrandt received a letter from his local health unit asking that he "voluntarily" close the doors of his church in an effort to combat the "increased risk" of COVID-19 transmission. Except there has never been a single case of the virus at Hildebrandt's church.
Pastor Hildebrandt joined True North's Andrew Lawton to discuss the letter and his response (spoiler alert: no).
We're asking readers, like you, to make a contribution in support of True North's fact-based, independent journalism.
Unlike the mainstream media, True North isn't getting a government bailout. Instead, we depend on the generosity of Canadians like you.
How can a media outlet be trusted to remain neutral and fair if they're beneficiaries of a government handout? We don't think they can.
This is why independent media in Canada is more important than ever. If you're able, please make a tax-deductible donation to True North today. Thank you so much.