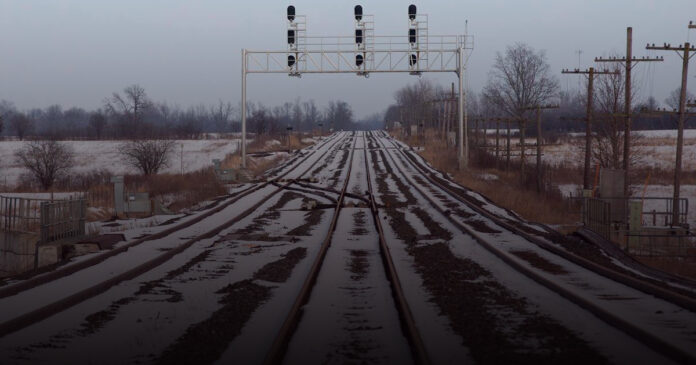 Two American women who allegedly tried to tamper with rail tracks in opposition to the BC Coastal Gaslink LNG pipeline have been arrested on terrorism charges.
According to Seattle police, the two were attempting to destroy train tracks that connect BC with the state of Washington.
27-year-old Samantha Frances Brooks, and 23-year-old Ellen Brennan Reiche of Bellingham, WA, are being charged for allegedly tampering with electrical train signaling systems through the use of shunts. Shunts are a kind of wire that when placed on train tracks it tricks the signalling system to think there's an incoming train. 
"This tactic is fast and discreet. On a single rail track with a Centralized Traffic Control (CTC) system, this simple action can generate enough confusion in the system to cause big slow downs and bureaucratic delays," wrote a message on an anarchist website claiming to take responsibility for the attack.
The two women were arrested after they were caught on a game camera on Burlington Northern Santa Fe Railway property and appeared in court this Monday.
The railway incident is similar to protests and rail blockades targeting the LNG pipeline across Canada in 2019 and early 2020.
In February 2020, one Montreal-area anarchist website was found to be providing instructions for activists to create Molotov cocktails and published guides on how to disrupt national infrastructure, including railways. 
We're asking readers, like you, to make a contribution in support of True North's fact-based, independent journalism.
Unlike the mainstream media, True North isn't getting a government bailout. Instead, we depend on the generosity of Canadians like you.
How can a media outlet be trusted to remain neutral and fair if they're beneficiaries of a government handout? We don't think they can.
This is why independent media in Canada is more important than ever. If you're able, please make a tax-deductible donation to True North today. Thank you so much.