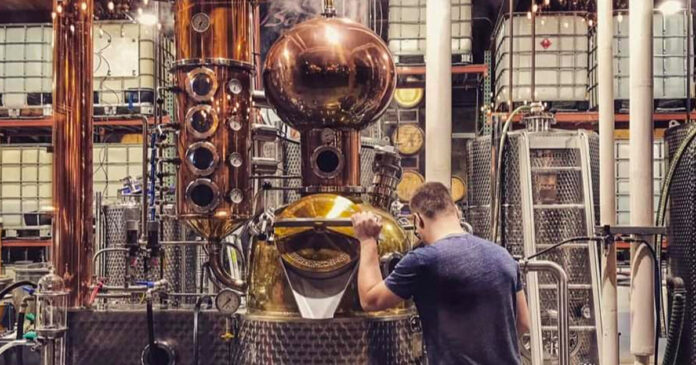 The Trudeau government spent $570 million on foreign-made hand sanitizer during the pandemic while Canadian companies retooled their operations and produced sanitizer for free.
According to CBC, companies across Canada answered Prime Minister Justin Trudeau's plea to help meet the hand sanitizer shortage in the spring. However, as these companies produced sanitizer at no-cost, they later learned that the government opted to purchase from foreign companies instead.
Of the $570 million, $252 million went to BYD Canada Co., a Chinese company with only a handful of employees in Canada.
For people like the CEO of Okanagan Spirits Craft Distillery Tyler Dyck, the payments to foreign suppliers feels like an insult.
"It really is like a sucker punch in the gut," Dyck said.
"You are bypassing people that have done the right thing from Day 1."
Dyck's company heeded the calls by the prime minister to produce hand sanitizer, and spent about $200,000 producing it for Canadians.
"For our family … it's the thing that made us feel more proud than anything."
In total, the Trudeau government spent $5.6 billion on personal protective equipment (PPE). Because of the pandemic and a lack of PPE supply, much of that PPE purchased by the government was bought at prices inflated by over 380%.
In the early stages of the pandemic, it was revealed that Canada's emergency supply of PPE had been allowed to get dangerously low. The decision to ship medical products to China also exacerbated Canada's PPE shortage.
We're asking readers, like you, to make a contribution in support of True North's fact-based, independent journalism.
Unlike the mainstream media, True North isn't getting a government bailout. Instead, we depend on the generosity of Canadians like you.
How can a media outlet be trusted to remain neutral and fair if they're beneficiaries of a government handout? We don't think they can.
This is why independent media in Canada is more important than ever. If you're able, please make a tax-deductible donation to True North today. Thank you so much.