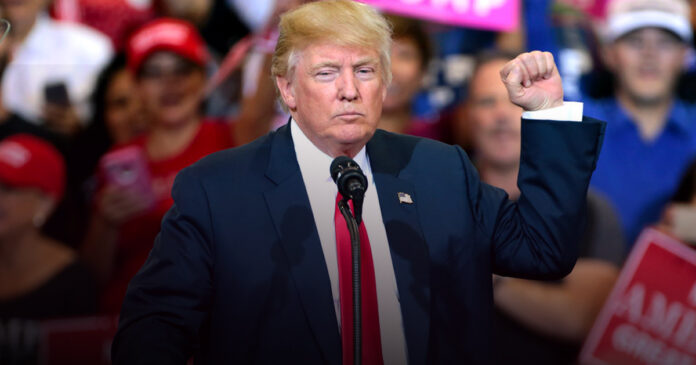 A recent ruling by the Canadian Broadcast Standards Council (CBSC) found that a CTV National News program from last year violated the code of ethics for Canadian broadcasters.
At issue was a Sept. 9, 2020 panel on which CTV reporter Joy Malbon stated former US president Donald Trump called the coronavirus a "hoax."
A viewer complained that CTV misrepresented the former president as that he had never claimed that the virus itself was a hoax but rather that the Democrats' politicization of the pandemic was.
"Ms. Malbon has lied to the audience about what was said and what the 'hoax' was referring to as said by President Trump. This needs to be corrected if CTV National News has any integrity. It is obvious by the stories, tone and words used by the anchor of CTV National News and the reporters on this show that they have complete disdain for President Trump," wrote the complainant.
In response to the complaint, the CBSC found that the news outlet had indeed breached both the Canadian Association of Broadcasters' and Radio Television Digital News Association of Canada's Codes of Ethics.
"A statement by Donald Trump was misrepresented in a report about his approach to the pandemic. The report breached the clauses relating to accuracy and correction of errors," the CBSC decision said.
As a result of the investigation, CTV admitted wrongdoing for the misrepresentation but disagreed with the complaint's insinuation that CTV reporters had "complete disdain" for the former president.

"We acknowledge that the statement in question in our report was used out of context and should not have been included in the report. You are absolutely correct in pointing out that the President used the word hoax in the context of suggesting the Democrats would and were politicizing his actions relating to the virus," wrote the CTV in response to the complainant.
"We regret and apologize for this inadvertent error and can assure you that there was no intent to 'spin' the news as you suggest. We also respectfully disagree with your suggestion that CTV News staff have disdain for the President."
However, as reported on exclusively by True North during the inauguration of President Joe Biden, CTV pundits and reporters both praised the incoming president and ridiculed outgoing Trump.
"I know it's irrational. But I can't shake the fear that Trump is going to burst onto the podium, all orange and raging, 'RIGGED!! It's all rigged!!' The PTSD will take some time to fade," tweeted CTV correspondent Scott Reid.
Meanwhile, CTV panelist Lucas Meyer shared a photograph of his daughter saluting incoming VP Kamala Harris on their television set during the inauguration.