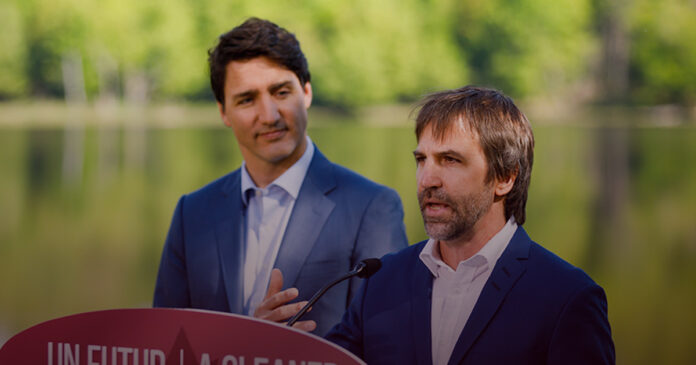 A new report from a government-funded think tank recommends that parliament create new laws to police the internet and punish Canadians for "harmful communications."
The report, Harms Reduction: A Six-Step Program To Protect Democratic Expression Online, recommends extensive new laters to protect against the "social harms" offensive internet speech brings.
The creator of the report was the Public Policy Forum, an Ottawa think tank that has received $2,848,329 in federal funding since 2019 according to Blacklock's Reporter.
"Ultimately it is the role of governments to protect against social harms, stand up for the targeted and assert the greater public interest through the appropriate governance of platforms, search engines and other intentional or incidental purveyors of this material," said the report.
The report recommends parliament pass a "Duty To Act Responsibly Law" which would create a federal tribunal to order offensive content be censored and issue fines.
"A process will be created to allow those feeling targeted by harms to be able to notify the creators of the disputed content of their complaints." 
The Trudeau government had made internet censorship a priority going into 2021. Last year the government promised legislation to combat "online hate" and was looking into "legal remedies" to combat offensive content.
The measures in the report are controversial, even for members of the commission that wrote it. Professor Jameel Jaffer of New York's Columbia University law faculty wrote that the laws proposed by the report are subject to abuse from the government.
"I find it difficult to endorse the proposed Duty To Act Responsibly when the content of that duty is left almost entirely to Parliament," wrote Jaffer.
"Defining the duty will require trade-offs, not only between free speech and other values – for example privacy, equality and due process – but also between different conceptions of free speech,"
These concerns were echoed by True North fellow Andrew Lawton.
"It's easy to say you want fewer 'harms' online, it will always come down to how such a thing is defined, and more importantly, who defines it," Lawton said. "Part of free speech is speech that offends, or potentially harms, so making 'social harm,' whatever that means, the standard, really just allows governments to further limit free speech."
We're asking readers, like you, to make a contribution in support of True North's fact-based, independent journalism.
Unlike the mainstream media, True North isn't getting a government bailout. Instead, we depend on the generosity of Canadians like you.
How can a media outlet be trusted to remain neutral and fair if they're beneficiaries of a government handout? We don't think they can.
This is why independent media in Canada is more important than ever. If you're able, please make a tax-deductible donation to True North today. Thank you so much.