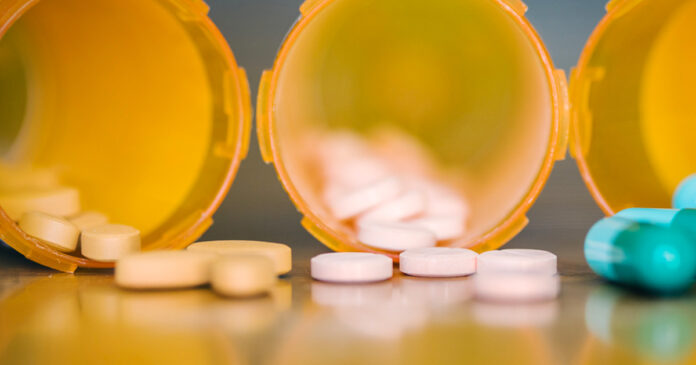 Toronto Public Health responded to a total of 40 drug overdose calls between Friday morning and Saturday morning, the highest number since the city began recording the data.
"While specific details are not yet known, there appears to be a range of substances from the unregulated drug supply involved," Toronto Public Health wrote in a statement.
"The local health unit noted that the city's drug checking services reported finding highly potent drugs in samples checked in the past months."
Records from Toronto Public Health show that emergency calls for opioid overdoses went up 90% in 2020 compared to 2019, not including overdoses that were not called in.
The official number of opioid overdose deaths in Toronto in 2020 stands at 823, a 67% increase from 2019. Multiple deaths are still being investigated.
2020 is believed as the worst year for opioid deaths across most of Canada. Social isolation, economic turmoil and services closed during lockdowns have all contributed to skyrocketing drug use and deaths.
Toronto's Medical Officer of Health Dr. Eileen de Villa called for more support from the government to assist healthcare providers and addicts.
"The opioid poisoning crisis has intensified during the COVID-19 pandemic. We continue to lose too many lives to these preventable deaths. Each person is someone's loved one, friend or colleague," she said.
"They all deserved the chance and the support to see where else life might have taken them. More and urgent action is needed by all levels of government to address this complex issue." 
The opioid epidemic has become so bad that Chief Public Health Officer Dr. Theresa Tam said she was open to drug legalization and safe-injection sites, claiming that policies may help address the problem.