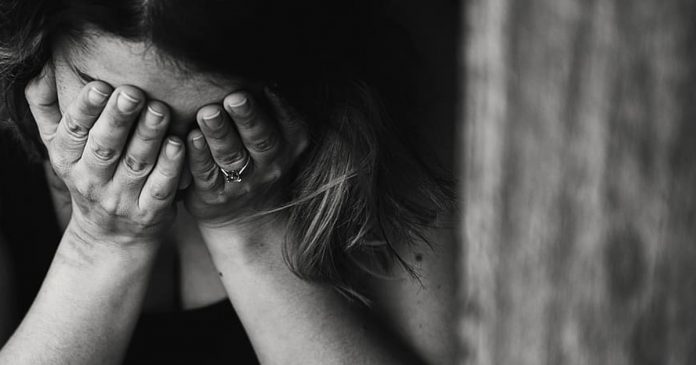 New polling by the Canadian Mental Health Association (CMHA) suggests that the collective mental health of Ontarians continues to decline as the pandemic and lockdowns continue.
The new polling conducted by the Ontario branch of CMHA found that only 35% of Ontarians said their mental health was "very good" or "excellent" compared to 52% in May 2020.
"It's very worrying to see the trend lines on the mental health of Ontarians decreasing as significantly as they have since our last poll," said CMHA CEO Camille Quenneville.
"As service providers, it's very alarming to think about what we'll need to do to support the population. The service demands will be very significant."
The survey also found that 57% feel lonelier since the pandemic began and 36% "often, very often or almost always lonely." A shocking 80% say mental health will be a province-wide crisis after the pandemic ends, a big jump from the previous surveys in May August.
The poll aligned with other research done regarding mental illness during the pandemic. In a previous CMHA poll done nationwide, 40% of Canadians said their mental health has declined throughout the pandemic, with a shocking 10% saying they have recently experienced thoughts of suicide.
"Not a lot of people would talk about loneliness before the pandemic. And if they did, it was often in the context of a senior citizen whose spouse had passed, whose peers and friends are gone," Quenneville said.
"A lot of people will struggle in the aftermath of the pandemic because they will be coming to terms with what they've lost and for a lot of people, it will be anxiety provoking to go back to their regular routine."
Declining mental health is believed to be associated with an increase in drug and alcohol abuse, as well as the rising number of opioid overdoses.
Experts have been warning since the beginning of the pandemic that mental health may become a crisis in Canada as lockdowns cause unprecedented anxiety and loneliness.
We're asking readers, like you, to make a contribution in support of True North's fact-based, independent journalism.
Unlike the mainstream media, True North isn't getting a government bailout. Instead, we depend on the generosity of Canadians like you.
How can a media outlet be trusted to remain neutral and fair if they're beneficiaries of a government handout? We don't think they can.
This is why independent media in Canada is more important than ever. If you're able, please make a tax-deductible donation to True North today. Thank you so much.