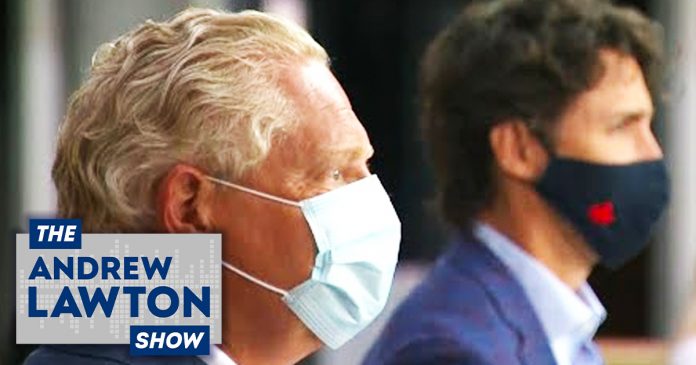 Justin Trudeau says even with vaccines people must continue to wear masks and abide by lockdowns and restrictions. This comes as provincial governments double down on lockdowns that have proven ineffective over the past year. True North's Andrew Lawton discusses.
Watch the full episode of The Andrew Lawton Show.
We're asking readers, like you, to make a contribution in support of True North's fact-based, independent journalism.
Unlike the mainstream media, True North isn't getting a government bailout. Instead, we depend on the generosity of Canadians like you.
How can a media outlet be trusted to remain neutral and fair if they're beneficiaries of a government handout? We don't think they can.
This is why independent media in Canada is more important than ever. If you're able, please make a tax-deductible donation to True North today. Thank you so much.