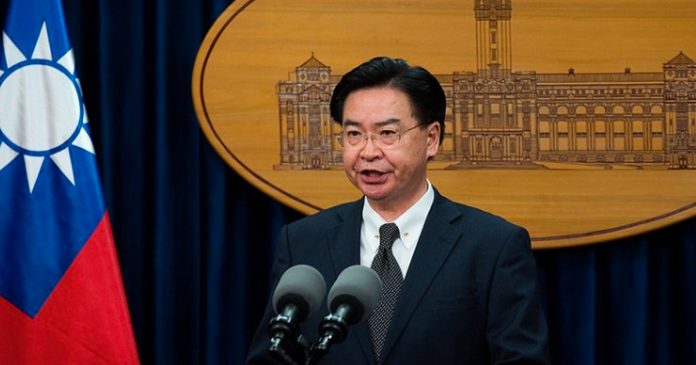 Taiwan's foreign minister Joseph Wu issued a stern warning on Wednesday, saying his nation is ready to defend itself until the bitter end in light of China's increased military aggression.
According to Sky News, Wu stated that the Chinese government was "conducting misinformation campaign, hybrid warfare" and have ramped up "grey zone" activities meant to test the edges of Taiwan's aerial defense system.
"All these seem to be preparing for their final military assault against Taiwan. This is our country, this is our people and this is our way of life. We will defend ourselves to the very end," said Wu.
"Taiwan happens to be on the frontline of China's expansion of its authoritarian order. And if Taiwan is taken by China, I think the consequences will be global."
International allies have condemned China's increasing aggression towards Taiwan.
Last week, a series of military aerial exercises meant to intimidate the island nation were condemned in a joint statement by Taiwan, the United States and Japan.
"We underscore the importance of peace and stability across the Taiwan Strait and encourage the peaceful resolution of cross-Strait issues," the statement said.
Critics of Prime Minister Justin Trudeau have called on the Liberal government to do more to support the Taiwanese government.
Earlier this month, a report suggested that the Liberals attempted to prevent an international award from being awarded to Taiwanese President Tsai Ing-wen.
Following the report's publication, the government reversed course and Taiwan was awarded the Halifax International Security Forum's John McCain Prize for Leadership in Public Service.
In response to the award being given to Taiwan, Chinese authorities condemned Canada's support for Taiwan calling it erroneous.
"China deplores and rejects the wrong motion related to Taiwan passed by the Canadian House of Commons," Chinese government spokesperson Zhao Lijian said during a press conference.
"The 'One China' principle is the political foundation of China-Canada relations and a solemn commitment by the Canadian government."
We're asking readers, like you, to make a contribution in support of True North's fact-based, independent journalism.
Unlike the mainstream media, True North isn't getting a government bailout. Instead, we depend on the generosity of Canadians like you.
How can a media outlet be trusted to remain neutral and fair if they're beneficiaries of a government handout? We don't think they can.
This is why independent media in Canada is more important than ever. If you're able, please make a tax-deductible donation to True North today. Thank you so much.