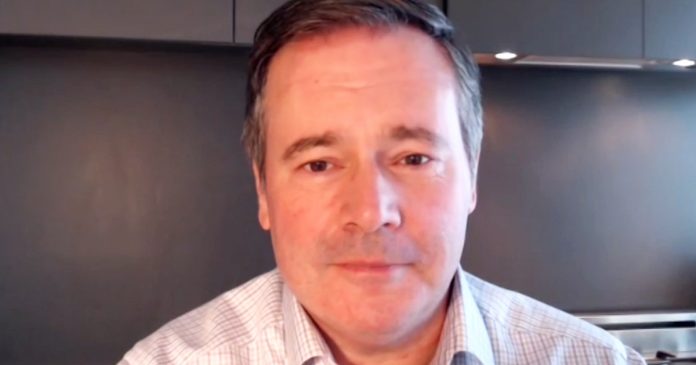 Alberta Premier Jason Kenney suggested his province's "libertarian political culture" is contributing to an increased share of people flouting COVID-19 measures and spreading the virus.
Kenney made the comments in an interview on True North's The Andrew Lawton Show as Alberta sees a continued rise in COVID-19 cases. He said much of this can be attributed to poor compliance with public health restrictions.
"We have lower levels of compliance," Kenney said. "And I think that may just be because Alberta has more of a freedom-loving libertarian political culture, which I think is a good thing. But it does, unfortunately, mean in this context that there is a larger share of people, I think, who have just moved past all of this and they're just not paying any attention to the measures."
Kenney continued by saying he "could not be more sympathetic" to people who want to guard their freedoms.
"I totally sympathize with freedom-minded people. I share their frustration and even their anger at everything that's going on here. But I just beg them to understand that the conduct of each of us can affect others, and right now, if we don't get this spike under control it will force us, the government, to do mass cancellations of surgeries in order to open up more ICU beds."
Throughout the pandemic, Kenney has said his priority is protecting "lives and livelihoods." His government has faced criticism in the past week for imposing a new wave of restrictions, which shut down personal care services, capped faith services at 15 people, and banned organized outdoor recreational activities, among other things.
Kenney has also not minced words when it comes to those openly breaking gathering restrictions. Earlier in the week, he lashed out at an unofficial weekend rodeo event in Bowden, Alta.
"The reason we are at this critical stage of the pandemic in Alberta, with record-high daily case counts and intensive-care numbers, is precisely because too many Albertans are ignoring the rules we currently have in place," Kenney on social media.
Alberta reported 1,980 new COVID-19 cases on Friday.
A day earlier, on Apr. 8, Alberta health officials announced that the province had administered 57,716 in a single record-setting day.
According to Kenney, prompt and effective vaccination is at the key of moving past the pandemic and Albertans might get to see the other side of the tunnel by June.
"If we can just start bending this number down, the growth down, then I am absolutely optimistic that the vaccines will take over here, as they have in so many other places, and we'll be able to get through this darn thing, I believe, in the month of June if we just buckle together," Kenney told Lawton.
We're asking readers, like you, to make a contribution in support of True North's fact-based, independent journalism.
Unlike the mainstream media, True North isn't getting a government bailout. Instead, we depend on the generosity of Canadians like you.
How can a media outlet be trusted to remain neutral and fair if they're beneficiaries of a government handout? We don't think they can.
This is why independent media in Canada is more important than ever. If you're able, please make a tax-deductible donation to True North today. Thank you so much.