Ontario leads Canada's provinces and territories in the severity of its lockdowns and public health measures, a new report on provincial COVID-19 responses suggests.
A paper recently published by a team of Oxford University researchers and data scientists compares Canada's provincial and territorial COVID-19 government measures.
Included in the report is a "stringency index" which evaluates the overall strictness of lockdowns and public health orders. The index takes into account over a dozen variables including mask policy, gathering limits, restaurant closures and much more.
While relying on this research, True North has graded the severity of each province's COVID-19 lockdowns. Grades were based on the stringency scores applied to each province by Oxford University – the higher the stringency score, the lower the grade.
Any province with a low stringency score of 0–20 received a grade of "A," while provinces with a score of 20–40 received a grade of "B" and so on, with "F" being the worst grade a province or territory with a stringency score between 80–100 could achieve.
As noted by the report researchers, the stringency scores shouldn't be interpreted as a measure of how good or appropriate the policies are but how relatively strict the lockdown-style measures are when compared province by province.
Ontario – F (83.3)
Based on Premier Doug Ford's increasingly severe public health measures and stay-at-home order, Ontario is the only province or territory to receive a failing grade. By far, Ontario has overall the most strict public health orders in Canada.
Restrictions on public gatherings bar all indoor or outdoor public events other than those with your own household or one other person who lives alone.
Ontario has also implemented cross-border travel restrictions which until recently included regular checkpoints at border crossings into Manitoba and Quebec.
In Ontario, small businesses are also severely impacted by lockdowns. Most retail businesses and services have been ordered to shutter their doors and only offer curbside pick up or other alternative options.
British Columbia – D (66.7)
British Columbia's recent decision to close indoor dining and ramp up restrictions have contributed to it receiving a grade of D.
Currently, all indoor social gatherings are banned in the province and outdoor gatherings are limited to up to 10 people. Similar to Ontario, BC has also introduced province-wide travel restrictions which bar citizens from leaving their health regions for non-essential travel under the threat of hefty fines.
As for schools, the province is requiring all students from grades 4 to 12 to wear a mask in all indoor areas including at their own work desks.
Quebec – D (64.4)
Out of all of Canada's provinces and territories, Quebec is the only place where a mandatory curfew is in place beginning at 8 p.m. for some regions.
Quebec's measures are based on an alert level system, with some regions being subjected to "special emergency measures." Under the regime, travel to cities and regions under lesser restrictions is prohibited with some exemptions.
The special emergency edict also prohibits all indoor or outdoor gatherings with some exceptions for allowing single individuals to join family bubbles.
Alberta – D (63.6)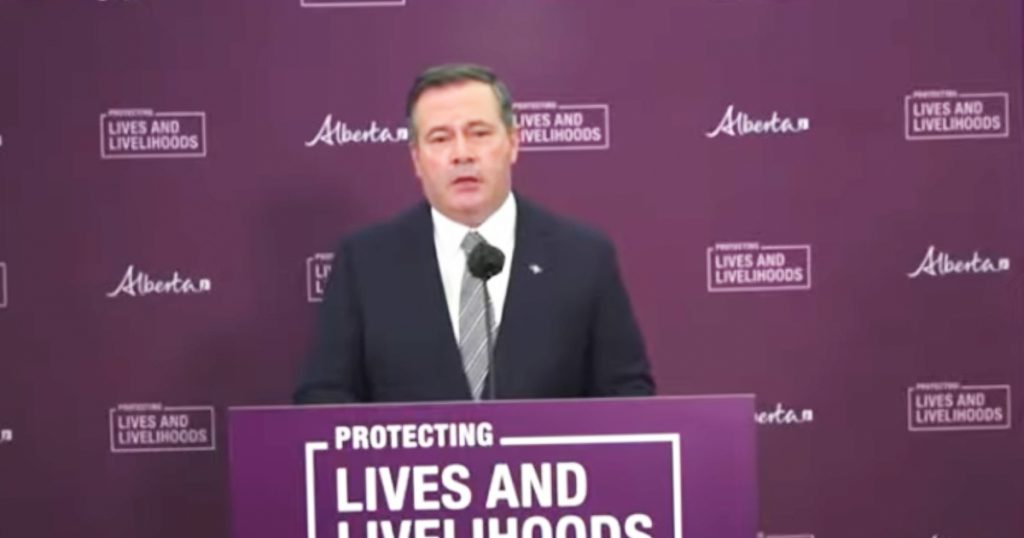 Despite some attempts at re-opening, the Alberta government recently introduced a new spate of stricter restrictions meant to handle the surge of COVID-19 cases in the province.
Under the new rules, select regions are being required to comply by the new stricter rules. Sports and physical activity centres are also being ordered to shut their doors. Meanwhile, retail businesses are being limited to a 10% capacity.
The entire province is also subject to an ongoing ban on indoor social gatherings, while outdoor gatherings are being limited to a maximum of 10 people. The province is also set to introduce a province wide ban on all in-person dining, including patios.
Manitoba – D (62.1)
In April 2021, the Manitoba government declared a province-wide state of emergency. Unlike its neighbour Ontario, small businesses and restaurants do not face the same strict rules.
For example, gyms and fitness centres are allowed to operate at 25% capacity in the province, while restaurants are being allowed to remain open for patio dining.
Similarly, personal service businesses like salons are also being allowed to remain open at 50% capacity for appointment visits.
Nova Scotia – D (69.7)
In late April, Nova Scotia introduced new widespread restrictions. Prior to the announcement, Nova Scotia's restrictions were relatively lax compared to the other Atlantic provinces.
Indoor and outdoor gatherings are limited to household bubbles only. Retail stores are closed for in-person business unless they are deemed essential. Essential businesses may operate at 25% capacity.
Weddings and funerals are only permitted to have five attendees, plus officiants. All other gatherings are strictly forbidden. Public and private schools are close, but daycares are allowed to remain open.
Newfoundland and Labrador – C (51.2) 
The entire province is currently under Alert Level 2, which is one level above the "new normal." In Newfoundland & Labrador, individuals can interact with their household plus twenty additional people.
Formal gatherings hosted by recognized organizations may have up to 100 attendees. Retail stores and restaurants may operate with a 50% capacity.
In February, Newfoundland and Labrador postponed their provincial election by six weeks after cases began to rise. As voting had already begun, the postponement led to chaotic election.
Prince Edward Island – C (48.2)
Each household may gather with up to 10 other people either indoors or outdoors. All public gatherings, including worship services and concerts, are limited to 50 people. All businesses can operate with mandatory masking and physical distancing. Restaurants remain open with a 50-person capacity and a maximum table capacity of ten.
The province has implemented cross-border travel restrictions and currently only allows for certain types of traveller to enter the island.
Nunavut – C (45.3)
In response to the COVID-19 pandemic, the government of Nunavut has introduced territory-wide restrictions.
Currently, restaurants and bars are limited to a 50% capacity indoor limit, except for businesses in Iqaluit and Kinngait, where restaurants are only allowed to serve takeout.
Nunavut also allows public gatherings up to 100 people outdoors, while indoor gatherings are allowed up to 100 people depending on the circumstance. Nunavut residents are also allowed to welcome up to 15 additional people in their homes.
Saskatchewan- C (43.9)
Compared to its neighbour province Alberta, Saskatchewan has relatively loose restrictions. According to public health rules, outdoor gatherings are permitted for up to 10 people while indoor gatherings are only allowed for members of households.
Meanwhile, retail stores are allowed to operate at a 50% capacity. Restaurants in the province are closed for indoor dining in several regions.
Yukon – C (43.9)
Some COVID-19 related restrictions are currently in place in Yukon, however, the Yukon government is set to lift more of them near the end of May.
Yukon has no travel restrictions in place but self-isolation is required. Under current guidelines organized gatherings can be held with up to 50 people indoors and up to 100 people outdoors. Meanwhile, social gatherings are allowed with up to 10 people indoors and up to 50 outside.
Live performances are also permitted in the province subject to some rules.
New Brunswick – C (42.1)
The province allows for a personal bubble consisting of your household and fifteen other people. Indoor gatherings are limited only to an individual's personal bubble, while outdoor gatherings can have up to 50 people socially distanced.
All businesses are allowed to be open provided they create and implement a COVID-19 operational plan. Places of faith are open with masks, social distancing, and a 50% capacity.
New Brunswick uses an alert level system. While some regions have faced stricter lockdowns at times, in general all of New Brunswick faces the same level of restrictions. Travel is permitted between yellow zones, with only essential travel recommended in orange or red zones.
Northwest Territories – B (34.8) 
The Northwest Territories have the least strict health orders out of all of Canada's provinces and territories.
As it stands, indoor gatherings are allowed with a cap of 25 people while outdoor gatherings can be held with up to 50 people. NWT residents are also being allowed to host gatherings at their homes with a maximum of 10 people. 
We're asking readers, like you, to make a contribution in support of True North's fact-based, independent journalism.
Unlike the mainstream media, True North isn't getting a government bailout. Instead, we depend on the generosity of Canadians like you.
How can a media outlet be trusted to remain neutral and fair if they're beneficiaries of a government handout? We don't think they can.
This is why independent media in Canada is more important than ever. If you're able, please make a tax-deductible donation to True North today. Thank you so much.