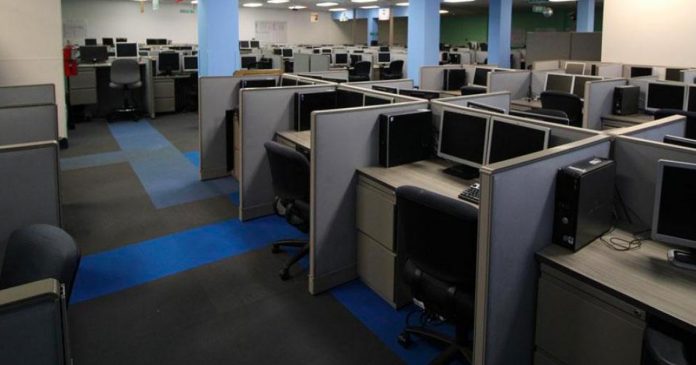 A manager in the office of Employment and Social Development Canada has been fired after she twice helped her daughter get a job in the department without disclosing their relationship.
First reported by the Ottawa Citizen, the federal labour relations and employment board recently rejected Christine Petit's appeal of her 2017 termination. Petit was her daughter's direct supervisor for nine months before the relationship was revealed.
In 2016, Petit recommended her daughter for a three-month position in Employment and Social Development Canada, with the hiring committee accepting her because of the recommendation.
Before the position expired, Petit again recommended her daughter, this time for a one-year position. Petit signed declarations that stated she was not related to the candidate.
In her decision, adjudicator Nathalie Daigle ruled that management was justified in firing Petit.
"Even though she explained that she failed to disclose (the relationship) to ensure that she would obtain assistance quickly given the scale of the tasks she had to complete, nevertheless, she granted preferential treatment to a family member," Daigle wrote.
"The grievor's conduct went contrary to basic principles about the integrity of employees and of the federal public sector as a whole."
In her defense, Petit stated that the department was desperate to fill the position and her daughter was the only qualified candidate she knew. As financial manager, Petit was dealing with the fallout of the Phoenix pay system disaster.
While Petit claimed she did not personally benefit from her daughter's employment, Daigle noted that a manager having their child work under them has obvious benefits.
"Although the grievor made the point that she did not benefit personally from her alleged behaviour, my view is that I cannot accept it as a mitigating factor," Daigle wrote.
"In my view, the evidence demonstrated that hiring her daughter was a quick and practical solution for her, so she certainly did benefit personally from it. In addition, she also provided a financial and professional benefit to her daughter."
Employees with the Public Service Alliance of Canada (PSAC) were given a 2.8% raise for 2018, an additional 2.2% increase for 2019 and a 1.35% raise for last year.
Liberal MP and President of the Treasury Board Jean-Yves Duclos said that Canadians are capable of bearing the cost of the salary increase for public sector employees. 
We're asking readers, like you, to make a contribution in support of True North's fact-based, independent journalism.
Unlike the mainstream media, True North isn't getting a government bailout. Instead, we depend on the generosity of Canadians like you.
How can a media outlet be trusted to remain neutral and fair if they're beneficiaries of a government handout? We don't think they can.
This is why independent media in Canada is more important than ever. If you're able, please make a tax-deductible donation to True North today. Thank you so much.