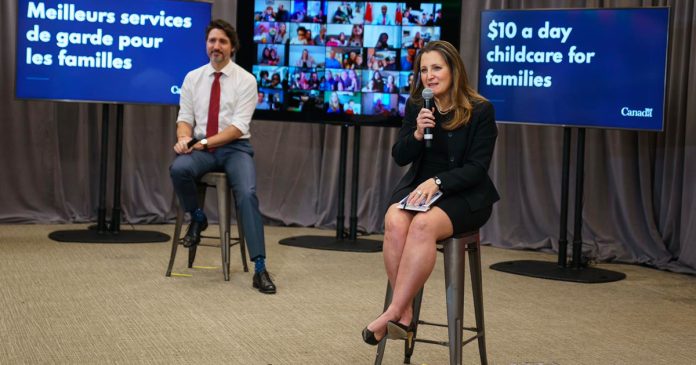 Liberal MPs are filibustering committee meetings to avoid answering questions on their handling of the COVID-19 pandemic and other matters prior to the end of the parliamentary session. 
According to the Globe and Mail, several committees have been delayed by Liberal committee members including the health committee and the defence committee.
One request by opposition members for documents relating to the government's handling of the pandemic only produced 8,400 items despite claims by the federal government that over a million relevant documents were flagged for the request.
"Where are the other 992,000?" asked New Democrat MP Don Davies.
During a recent health committee meeting, Liberal MPs filibustered a proposed schedule for the remaining seven meetings before the parliamentary session is over.
Additionally, during a defence committee meeting, Liberal MPs pushed to block a chief aide to Defence Minister Harjit Sajjan from testifying. Similarly, a motion by the opposition to produce a report by June 9 was also delayed by the Liberals.
Opposition MPs have accused Sajjan of covering up allegations made against retired Gen. Jonathan Vance after he refused to see evidence regarding the matter when first informed about the issue in 2018.
The delay-tactics are in line with a trend by the Liberals to use the parliamentary process as a way to avoid accountability.
At the height of the WE Charity controversy, Prime Minister Justin Trudeau abruptly prorogued parliament effectively ending a committee investigation into the Liberal government's handling of the $900 million federal student service grant.
A procedure and house affairs committee meeting was also filibustered by Liberal committee members after opposition MPs asked for Prime Minister Justin Trudeau to testify on why he prorogued parliament ahead of the 2019 election.
At the time, Trudeau insisted that his decision to prorogue was the "opposite" of what the Harper government did.
While in opposition, Trudeau criticized former prime minister Stephen Harper, going so far as promising that future prime ministers would have to explain why they decided to prorogue.
We're asking readers, like you, to make a contribution in support of True North's fact-based, independent journalism.
Unlike the mainstream media, True North isn't getting a government bailout. Instead, we depend on the generosity of Canadians like you.
How can a media outlet be trusted to remain neutral and fair if they're beneficiaries of a government handout? We don't think they can.
This is why independent media in Canada is more important than ever. If you're able, please make a tax-deductible donation to True North today. Thank you so much.