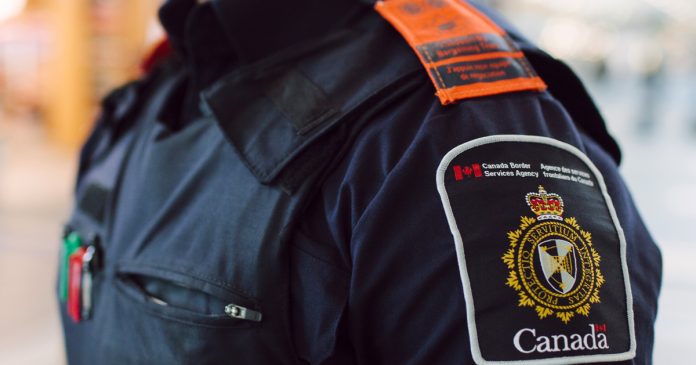 A new Canada Border Services Agency (CBSA) report is warning that the country could see an uptick in immigration fraud and human smuggling as a result of the COVID-19 pandemic.
The report warns that "all immigration streams" could be targeted by fraudsters hoping to cash in on the increased turbulence the pandemic has caused worldwide.
"With more people looking to immigrate, there is likely to be an increase in fraud in all immigration streams via the use of fraudulent supporting documentation to bolster visa or permanent resident applications, fraudulently acquired travel documents to be able to board flights to Canada and misrepresentation," the June 2020 report claims.
"It is also likely that we may see more downstream immigration fraud once individuals are in Canada, such as an increase in workers without authorization, marriages of convenience, or the use of unscrupulous agents to assist individuals in regularizing their temporary status into permanent residence."
According to CBSA spokesperson Judith Gadbois-St. Cyr, the study is the agency's most recent assessment of Canada's immigration system, however, currently asylum numbers are lower than they were before the pandemic began.
"At this time, asylum numbers remain lower than those experienced before COVID-19. The CBSA continues to assess these trends and the broader impacts of COVID-19 as it plans for a post pandemic environment," Gadbois-St. Cyr told CBC News.
Global trends also indicate that migrants will "Increasingly use the services of smuggling networks and more dangerous pathways" to find their way into Canada.
"Migrants who have the means will likely engage the services of smuggling networks, likely resulting in the use of more fraudulent and counterfeit travel documents, increased targeting of visa-exempt travel documents, and the use of new transit points and clandestine routes to facilitate the movement of people to Canada," the report claims.
A recent ruling by Canada's Federal Court shone some light on a long-standing dispute over Canada's Safe Third Country Agreement with the United States.
For some time, activists have been trying to overturn the agreement on the basis that the United States was not a safe country for migrants and refugees and therefore they should be allowed to claim asylum in Canada despite the agreement's terms.
However, a panel of judges unanimously ruled that those asylum claimants who first arrive in the United States must claim refugee status in the country they arrived in.
We're asking readers, like you, to make a contribution in support of True North's fact-based, independent journalism.
Unlike the mainstream media, True North isn't getting a government bailout. Instead, we depend on the generosity of Canadians like you.
How can a media outlet be trusted to remain neutral and fair if they're beneficiaries of a government handout? We don't think they can.
This is why independent media in Canada is more important than ever. If you're able, please make a tax-deductible donation to True North today. Thank you so much.