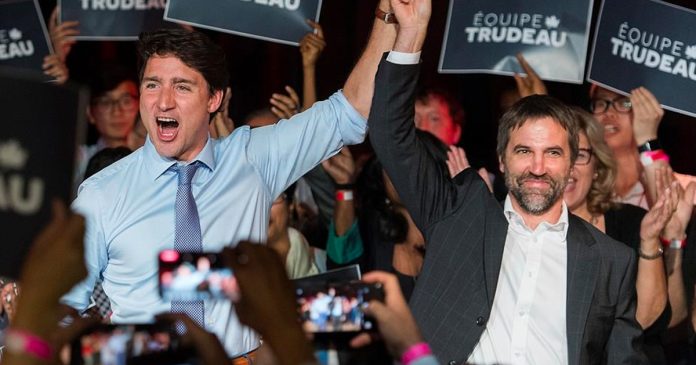 The Trudeau government's newly-unveiled online "hate speech" bill would criminalize any discourse that is not "far left woke speech," the People's Party of Canada (PPC) warned.
On June 23, hours before the House of Commons adjourned for the summer, the Liberals introduced Bill C-36 – a bill to crack down on "hate speech" published online. 
The bill would reinstate section 13 of the Canadian Human Rights Act, amend the Criminal Code and Youth Criminal Justice Act to give the government new powers to address hateful content and give the Canadian Human Rights Commission the power to compel citizens to cease online communication.
According to PPC spokesperson Martin Masse, the legislation would effectively criminalize dissent and criticism that doesn't align with "far left wokeism."
"Hate speech is already illegal in Canada but you must meet a high bar to prove it in court. However, C-36 will vastly expand the power of human rights commissions to crack down on all kinds of unpopular speech that could be described as hate speech based on vague and subjective criteria," said Masse.
"The Liberals have spent the past several years making every issue about race, gender and religion. They and other far left groups and politicians have been calling everybody who disagrees with them racist, bigots and white supremacists. With C-36, their goal is clearly to shut up dissidents who reject far left wokism, or at least scare them and force them to be very careful about what they say. It's to criminalize any speech that is not far left woke speech." 
In an emailed statement to True North, Masse also slammed the Conservative Party of Canada for not speaking out against the legislation since it was unveiled last week.
"They are courting the Liberals' centre-left vote and won't take any position that jeopardizes this strategy. That's why they won't oppose C-36. Electoral expediency is more important for them than principles," said Masse.
Soon after the bill was tabled, Conservative MP and justice critic Rob Moore addressed the law claiming that the decision was political and not a genuine attempt to tackle hate speech.
"Once again, we see all Canadians can expect from the Trudeau Liberals are photo ops and announcements," More told CTV News on Wednesday.
"The fact this bill was brought forward in the last minutes before Parliament ends for the summer shows this Liberal government is only interested in political posturing ahead of the next election — not rooting out hate speech."
Conservative Party leader Erin O'Toole has not yet addressed Bill C-36 publicly or his party's position on the law since it was first announced.
If a fall election is called by the government, Bill C-36 will die and will have to be reintroduced in the next parliamentary session.