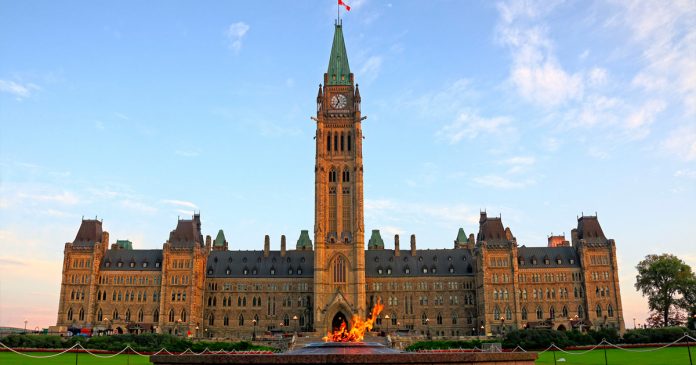 Hundreds of thousands of federal workers received pay raises during the pandemic while those off the government payroll struggled to get by, a new report shows.
The Canadian Taxpayers Federation (CTF) Labour Day Realty Check says 312,825 federal government workers and MPs received pay raises between 2020 and 2021.
This disconnect between the public and private sectors is unacceptable, a CTF spokesperson says.
"Canadians have experienced a tale of two pandemics: one full of private sector pain, the other full of bureaucrat pay increases," CTF Federal Director Franco Terrazzano said.
"We need politicians and bureaucrats to help shoulder the burden because it can't just be struggling families and businesses forced to pay back the $1-trillion federal debt."
In comparison, the private sector saw 395,900 job losses between February 2020 and July 2021. Over the same period, 149,500 new government jobs were created at all levels, including municipal, provincial and federal.
CTF researchers used government documents and Statistics Canada data to arrive at their results.
The study also found that last year, 74,925 federal workers were raking in more than $100,000 a year. This year, 5,918 more civil servants were added to the list.
Additionally, all MPs received two pay raises over the pandemic ranging from $6,900 for backbenchers to $13,800 for the prime minister.
"MPs pocketing two pay raises during the pandemic is a slap in the face to the millions of Canadians struggling through COVID-19," Terrazzano said.
"At the very least, all party leaders should commit to reversing the pandemic politician pay raises."
Earlier this week, the CTF also released a statement slamming the Liberal platform for not having a plan to balance the federal budget.
We're asking readers, like you, to make a contribution in support of True North's fact-based, independent journalism.
Unlike the mainstream media, True North isn't getting a government bailout. Instead, we depend on the generosity of Canadians like you.
How can a media outlet be trusted to remain neutral and fair if they're beneficiaries of a government handout? We don't think they can.
This is why independent media in Canada is more important than ever. If you're able, please make a tax-deductible donation to True North today. Thank you so much.