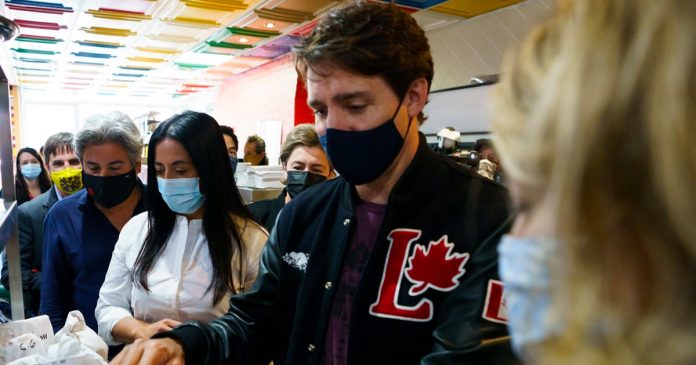 While the polls indicate that the election is still too close to call, it's becoming increasingly clear that the Liberals aren't connecting with voters and Justin Trudeau is no longer an appealing option to Canadians.
True North's in-house pollster Hamish Marshall joins The Candice Malcolm Show to discuss the Liberals' $78 billion platform and key ridings that Canadians should pay close attention to this election.
Tune into The Candice Malcolm Show.
Check out the forty-two ridings that will make or break this election.
SUBSCRIBE TO THE CANDICE MALCOLM SHOW
We're asking readers, like you, to make a contribution in support of True North's fact-based, independent journalism.
Unlike the mainstream media, True North isn't getting a government bailout. Instead, we depend on the generosity of Canadians like you.
How can a media outlet be trusted to remain neutral and fair if they're beneficiaries of a government handout? We don't think they can.
This is why independent media in Canada is more important than ever. If you're able, please make a tax-deductible donation to True North today. Thank you so much.