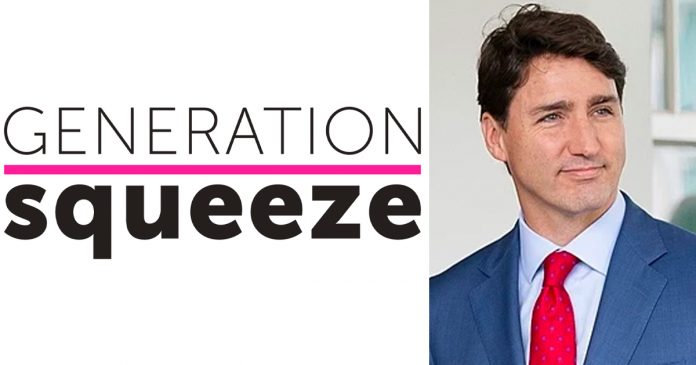 The Liberal Party of Canada has received an endorsement from Generation Squeeze, an organization that has called for a home sales tax.
In a statement issued by the Conservative Party of Canada, the Conservative candidate for Carleton Pierre Poilievre said he isn't surprised by Generation Squeeze's endorsement of the Liberals.
"Given Generation Squeeze's support for a home tax, it's no wonder the organization has endorsed Justin Trudeau and the Liberal Party of Canada," said Poilievre.
"Generation Squeeze is a vocal advocate for taxing Canadians' homes. In fact, this organization was asked by the Trudeau government to research how best to tax the sale of Canadians' principal residences." 
Generation Squeeze gave the Liberals the highest score on their housing affordability scorecard released on Wednesday. No party received a perfect score, but the Liberals were the closest to meeting this organization's goal of ensuring all Canadians can afford a decent home by 2030.
The organization's guiding principles consist of adequate housing being a human right, homes first, investments second and making room for everyone.
Party platforms were analyzed based on 15 criteria. Parties were assigned points based on their platform's response to each of these criteria. Scores range from +1 to -1. Parties could receive up to 16 points with their plans for housing affordability. The Liberals earned 10.5 points
Generation Squeeze has called for the government to raise taxes on property wealth, as they claim it will lead to more affordable housing. They believe the tax increase can be done through higher annual property taxation, deferrable surtaxes or capital gains taxes.
The Liberals have not promised to implement a home sales tax, but the Conservatives believe Trudeau cannot be trusted. 
On Thursday, the Liberal candidate for New Brunswick Southwest Jason Hickey admitted the party may tax people who are selling their homes if Prime Minister Justin Trudeau is re-elected on Sept. 20. 
The Conservatives posted a video of Hickey speaking about a potential home sales tax on Thursday.
"But of course, anyone selling their primary residence, if you do make money on that, unfortunately you will have to pay tax on that," said Hickey. "I wouldn't agree to that either, but it's what we have to do." 
We're asking readers, like you, to make a contribution in support of True North's fact-based, independent journalism.
Unlike the mainstream media, True North isn't getting a government bailout. Instead, we depend on the generosity of Canadians like you.
How can a media outlet be trusted to remain neutral and fair if they're beneficiaries of a government handout? We don't think they can.
This is why independent media in Canada is more important than ever. If you're able, please make a tax-deductible donation to True North today. Thank you so much.