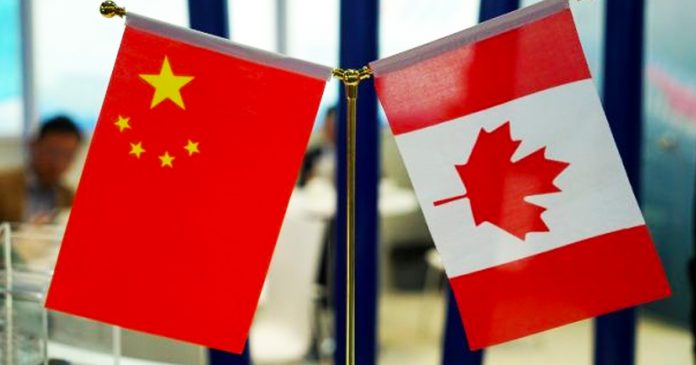 The Liberals are dragging their feet on boycotting Chinese goods after it was revealed that masks made in China were distributed to parliamentarians.
According to Blacklock's Reporter, several Liberal MPs balked at suggestions by the opposition to ban imports of Chinese personal protective equipment (PPE).
As a result, a Conservative motion calling on the federal government to use only Canadian PPE failed to pass in the House of Commons government operations committee.
"The committee deplores the fact masks distributed on Parliament Hill and various federal departments and agencies come from abroad and not local businesses, and that the House administration and federal government take steps to ensure as of January 31 the masks distributed on Parliament Hill and in various federal departments and agencies come from Canadian companies that produce this type of personal protective equipment," the Conservative motion read.
The US Senate and House of Representatives recently implemented a Chinese import ban on goods made in the Xinjiang Uyghur autonomous region citing human rights concerns.
Observers have accused the Chinese government of committing genocide against the local Uyghur minority and of using forced labour to manufacture products in the region.
Earlier this month, it was reported that masks made by the Chinese firm JinJiang Jujia Environmental Technology Company were being handed out to MPs.
This comes despite the Canadian government spending hundreds of millions on local and North American medical supply manufacturers in the form of contracts.
Conservatives blasted the federal government for not sourcing PPE from the many Canadian options.
"Focus on what the issue is. Get rid of the Chinese masks, okay?" Conservative MP Ben Lobb urged his fellow committee members.
Other members also stressed the need of buying PPE from local sources instead of foreign ones. NDP MP Gord Johns gave an example from his own riding.
"We had a local distillery that stepped up to the plate, Wayward Distillery in Courtenay," Johns stated. "They started making personal protective equipment, they started making hand sanitizer."
Despite further pressure from the Bloc Québécois and the NDP, the Liberals claimed they would need to study the issue further before making a decision to boycott Chinese goods.
"No fact has been established by this committee. There has not been a single moment of any testimony by witnesses to establish this as fact," said Liberal MP Irek Kusmierczyk before opposing a vote on the motion.
"It says 'Made in China' on the box. I don't know how many witnesses we would need," replied Bloc Québécois MP Julie Vignola.