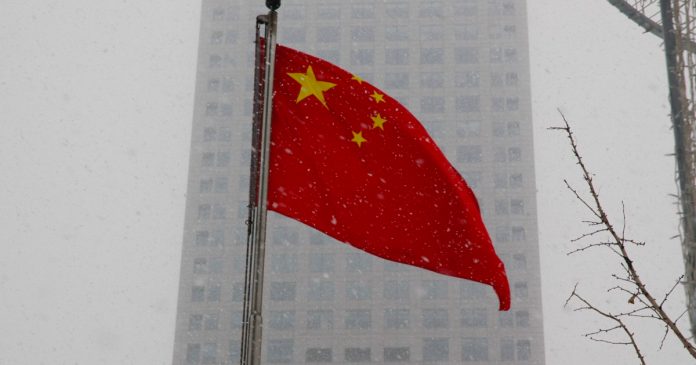 The Independent Press Gallery of Canada (IPG) has put out a statement condemning the Parliamentary Press Gallery (PPG) for considering a Chinese state outlet for membership.
As first revealed by Blacklock's Reporter, media directors with the PPG secretly met to discuss the application of Xinhua News Agency, the propaganda arm of the communist People's Republic of China.
"Why on earth would Canadian journalists even entertain the idea of accrediting such an outlet?" wrote IPG President and True North Founder Candice Malcolm.
"The IPG, which represents dozens of independent and freelance reporters and journalists across the nation from varied outlets, is calling on the PPG to immediately reject Xinhua's request to join the press gallery."
Xinhua has been implicated in whitewashing the ongoing genocide of Uyghur and other ethnic minorities in mass work camps throughout the Xinjiang region. The outlet's membership expired in 2020, and it has applied to be included in the gallery once again.
Estimates claim that over a million Uyghur men, women and children are being detained and even chemically sterilized. Forced abortions, systematic rape and torture are also common in the camps.
"The (PPG's) consideration of granting Xinhua an exclusive pass to mingle in the sacred halls of our Parliament is unconscionable," said Malcolm. "It's an insult to all Canadians, a slap in the face to the men, women and children suffering under China's brutal regime and a sobering reminder of how far Canada's national legacy media outlets have drifted from our core democratic values." 
"No genocidal or authoritarian state news agency should ever be given the credibility and unique access to our Parliament that comes with PPG membership, under any terms whatsoever."
Last year, at the urging of the Conservatives, the federal government unanimously voted to declare China's treatment of the Uyghurs a genocide.
Xinhua has also been cited over national security concerns after a former reporter revealed that the outlet asked him to spy on Chinese dissidents and religious minorities in Canada.
The IPG is a non-profit organization that was founded in 2020 by Malcolm to represent and advocate for independent journalists free from state influence. The group most recently made a submission for the federal government to drop a proposal to regulate online content and social media. 
True North reporters are all accredited by the Independent Press Gallery of Canada.
We're asking readers, like you, to make a contribution in support of True North's fact-based, independent journalism.
Unlike the mainstream media, True North isn't getting a government bailout. Instead, we depend on the generosity of Canadians like you.
How can a media outlet be trusted to remain neutral and fair if they're beneficiaries of a government handout? We don't think they can.
This is why independent media in Canada is more important than ever. If you're able, please make a tax-deductible donation to True North today. Thank you so much.