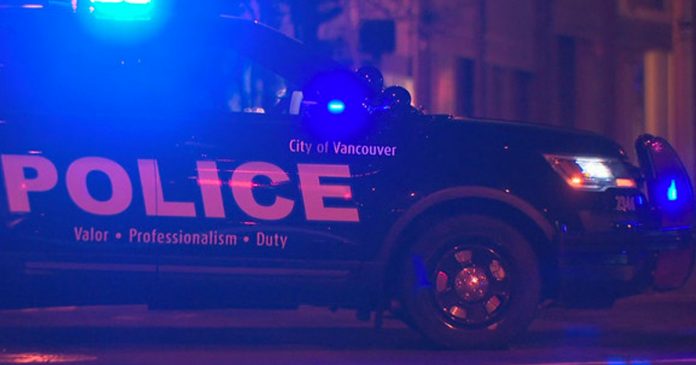 The Vancouver Police Board (VPB) is standing firm on allowing unvaccinated Vancouver Police Department (VPD) members to continue rapid testing rather than force them off the job.
The board met Thursday to review three public complaints over its decision last month to encourage, but not require, COVID shots for currently serving members.
"Our workplace is safe for all employees," said Deputy Chief Steve Rai, announcing that a little over 97% of staff were fully vaccinated.
Inspector Tyrone Sideroff added that the remaining personnel were undergoing regular rapid testing "on their own time and at their own cost," and that compliance with the vaccination/testing policy was at 100%.
Sideroff said this testing comes in addition to numerous other protocols, including masks, capacity limits for rooms and other screening requirements. He added that proof of full vaccination was still required for non-VPD members working in VPD facilities, as well as for new members entering the service.
One of the complaints against the VPD was from someone who claimed to be "a resident and family member of a VPD member."
"I'd like to register my disappointment with the decision to not require vaccination for VPD officers," the complaint read. "This decision further reduces public trust in the VPD, at a time when trust is in short supply. I'm sure you've seen the news headlines about it, and I hope you change your policies soon."
Another complaint alleged, "it is unfair that health-care workers are mandated to get vaccinated whereas the police are not required."
"Unvaccinated officers can enter into premises and engage in physical contact with people who are unvaccinated," it said. The complaint went on to call the board's decision, "a blatant disregard to public safety and further shows that the police do not answer to anybody, not even the citizens of Vancouver."
After hearing Rai and Sideroff's presentation, the board moved to consider the complaints processed. Stephanie Johanssen confirmed in an email to True North that this meant the matter was concluded, though complainants can still request an appeal.
The board had decided in December to allow serving VPD members to opt for rapid testing rather than get COVID shots. The decision put the VPD out of step with most Canadian police services. These include the RCMP, Ontario Provincial Police and Toronto Police Service, Canada's largest agencies.
Complaints against the VPD over allowing unvaccinated officers come as frontline services across Canada experience staffing shortages and burnout due to the pandemic. Both the Winnipeg Police Service and the Victoria Police Department declared states of emergency earlier this month due to the number of staff booking time off sick.
Last month, it was reported that the Toronto Police Service was still experiencing COVID outbreaks even after axing its unvaccinated members.
Rai told the VPB Thursday that the current policy had allowed the VPD to avoid staffing and service challenges faced by other agencies.
"Now what that has accomplished is optimal compliance with the standards that are expected and may be voiced in a few of these complaints, but we've achieved the same results without any unnecessary over-the-top disruption in the organization impacting public policing which you have seen play out in other cities where lines were drawn," Rai said.
A frontline officer speaking to True North said that agencies declaring staffing shortages during the pandemic were unlikely to be meeting the demands placed on them, despite their best efforts and reassurances.
He said redeploying members from specialized units to the frontlines – as Winnipeg and Victoria had to do – carried its own set of challenges.
"It takes a willingness to do that, and if you have people that are unwilling and sometimes unable because they've been in a specialist position for so long, then it's very difficult for them," he said. "While they're not doing their actual job, that work is piling up, and it puts more pressure on the people that are left behind in the specialist divisions, trying to fill the gaps there as well."
"It's going to decrease service in many ways to the public. If you start reducing staffing, the time it will take someone to get to you if you call 911 is most likely going to be increased."