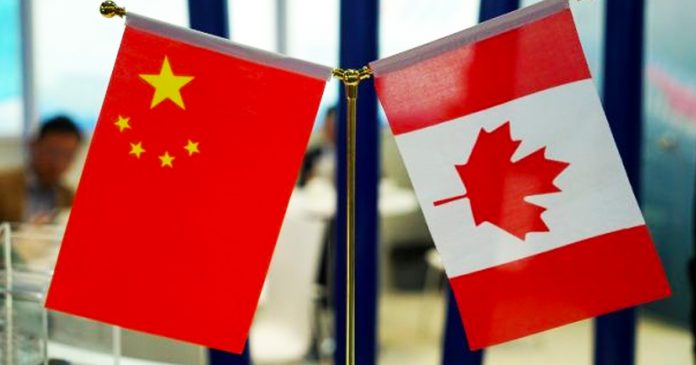 Canada has ranked the least favourite country to visit for Chinese citizens, a poll conducted by Chinese state-media outlet Global Times has found.
According to the survey by DATA100, Canada ranked just below Japan, with only 0.4 percent of respondents saying they liked the North American country.
Meanwhile, Singapore, Germany, France, the US, Russia and the Maldives were reported to be the favourite destinations for Chinese travellers. 
Despite the poll, many Chinese people continue to immigrate to Canada to avoid political and religious persecution by China's authoritarian communist government. 
Recent diplomatic troubles have put a chill on Canada-China relations. Last year, the Chinese government released two Canadians – Michael Spavor and Michael Kovrig – after illegally detaining them for years. Their detentions had come in retaliation for the arrest of Huawei CFO Meng Wanzhou by Canadian authorities.
China has also launched a campaign of foreign influence and surveillance on Canada as Beijing increasingly seeks to wage information warfare on the international community.
Attitudes towards China among Canadians have also taken a downward turn in recent years.
A 2020 Nanos Research poll found that 53.6% of Canadians want the federal government to be more aggressive towards China.
The Canadian government is also warning travellers against visiting the communist country. A travel advisory asks Canadians to exercise "a high degree of caution in China due to the risk of arbitrary enforcement of local laws."

"Local authorities have put in place invasive security measures in the Xinjiang Uyghur Autonomous Region. Chinese authorities are increasingly detaining ethnic and Muslim minorities in the region without due process," the advisory also states.

"There are reports of extrajudicial internment and forced labour camps. Family members of Canadian citizens with Chinese citizenship have been detained. You may be at risk of arbitrary detention if you have familial or ethnic ties to the Xinjiang Uighur Autonomous Region."
We're asking readers, like you, to make a contribution in support of True North's fact-based, independent journalism.
Unlike the mainstream media, True North isn't getting a government bailout. Instead, we depend on the generosity of Canadians like you.
How can a media outlet be trusted to remain neutral and fair if they're beneficiaries of a government handout? We don't think they can.
This is why independent media in Canada is more important than ever. If you're able, please make a tax-deductible donation to True North today. Thank you so much.