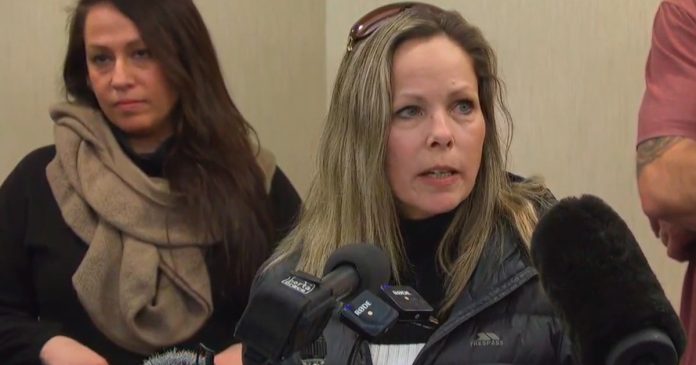 One of the leading organizers behind the freedom convoy has been denied bail by an Ontario court judge.
Ontario Court Justice Julie Bourgeois made the ruling in Ottawa on Tuesday, saying she believes Tamara Lich would reoffend if released.
"I cannot be reassured that if I release you into the community that you will not reoffend," Bourgeois said in her decision.
Bourgeois said the convoy's effect on the community was immense and that Lich was obstinate and disingenuous in her responses to the court during her bail hearing. The judge said Lich's detention "is necessary for the protection and safety of the public."
In addition, Bourgeois ordered Lich to have no contact with other convoy organizers Benjamin Dichter, Christopher Barber and Daniel Bulford.
Lich was arrested on Feb. 17 and charged with counselling to commit mischief. Barber was arrested the same day and released on bail over the weekend.
Lich's detention also comes just over two weeks after the man who was arrested in Winnipeg in connection with a hit-and-run that injured four protesters at a freedom rally was also released on bail. According to court documents, 42-year-old David Alexander Zegarac was released from custody on Feb. 5 on a promise to pay $10,000. His next appearance is scheduled for March 22.
Bourgeois's decision comes one day after Prime Minister Justin Trudeau's decision to invoke the Emergencies Act passed a vital vote in the House of Commons thanks to the parliamentary support of Jagmeet Singh and the New Democratic Party.
The Trudeau government invoked the act on Feb. 14, immediately granting itself unprecedented powers.
The passing of the motion in the House of Commons will keep the emergency measures in place until mid-March at the latest. The Senate must also vote on the government's request, although this will serve more as a formality.
Since the act was invoked, supporters of the Freedom Convoy have had their bank accounts frozen, while police in Ottawa brutally cracked down on protesters over the weekend.
All border blockades, including those in B.C., Alberta, Manitoba and Ontario, had already been cleared before or shortly after Feb. 14.