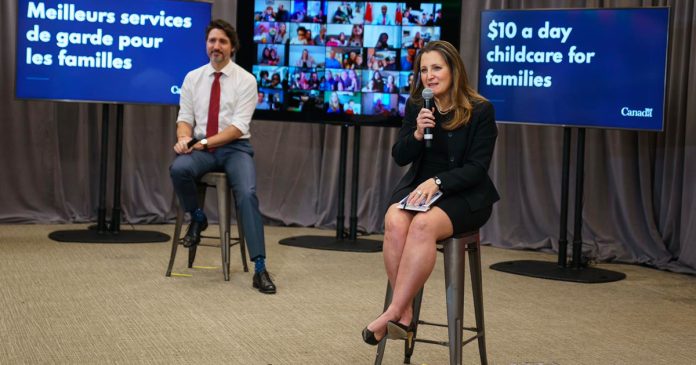 Canadian government spending on the COVID-19 pandemic came in fifth among industrialized countries but did not achieve comparably high health care and economic outcomes, according to the Canadian Taxpayers Federation (CTF).
"More tax dollars spent on the pandemic didn't mean better health or economic results," said CTF federal director Franco Terrazzano on Tuesday. "It's time for Canadian governments to rein in the borrowing and stop racking up debt."
The CTF's report compared all G20 countries using International Monetary Fund data on COVID-19 related government expenditures from 2021. 
The report showed no clear relationship between high levels of government spending on the pandemic and better health and economic outcomes.
The report revealed that Canada was the fifth largest spender, with pandemic spending totalling 15.9% of GDP. 
Despite this spending, the report showed Canada had ranked eighth in preventing deaths, with 81 COVID-19 deaths per 100,000 people. It also revealed that Canada placed 12th in economic activity, seeing a GDP growth rate of -5.3 in 2020.
The report claimed that the South Korean government spent less than the G20 average on the pandemic but had the third lowest deaths and third best economic outcomes in 2020.
"Instead of prioritizing spending, Ottawa wants to spend more money on everything forever," said Terrazzano. "The federal government should bring spending back to pre-pandemic levels, which were already all-time highs, and work toward balancing the budget."
The Canadian government's fall economic statement in 2020 projected that Canada's national deficit would hit $381.6 billion by the end of the year, while the federal debt would reach $1.4 trillion by March 2021.
"This is the most severe challenge our country has faced since the Second World War," said finance minister Chrystia Freeland in a speech to the House of Commons. "Canadians should know that their federal government will be there to help them get through it, come what may."
The economic statement revealed that the government planned on spending between 3-4% of Canada's GDP between 2021 and 2024 to try to reboot the Canadian economy. 
We're asking readers, like you, to make a contribution in support of True North's fact-based, independent journalism.
Unlike the mainstream media, True North isn't getting a government bailout. Instead, we depend on the generosity of Canadians like you.
How can a media outlet be trusted to remain neutral and fair if they're beneficiaries of a government handout? We don't think they can.
This is why independent media in Canada is more important than ever. If you're able, please make a tax-deductible donation to True North today. Thank you so much.