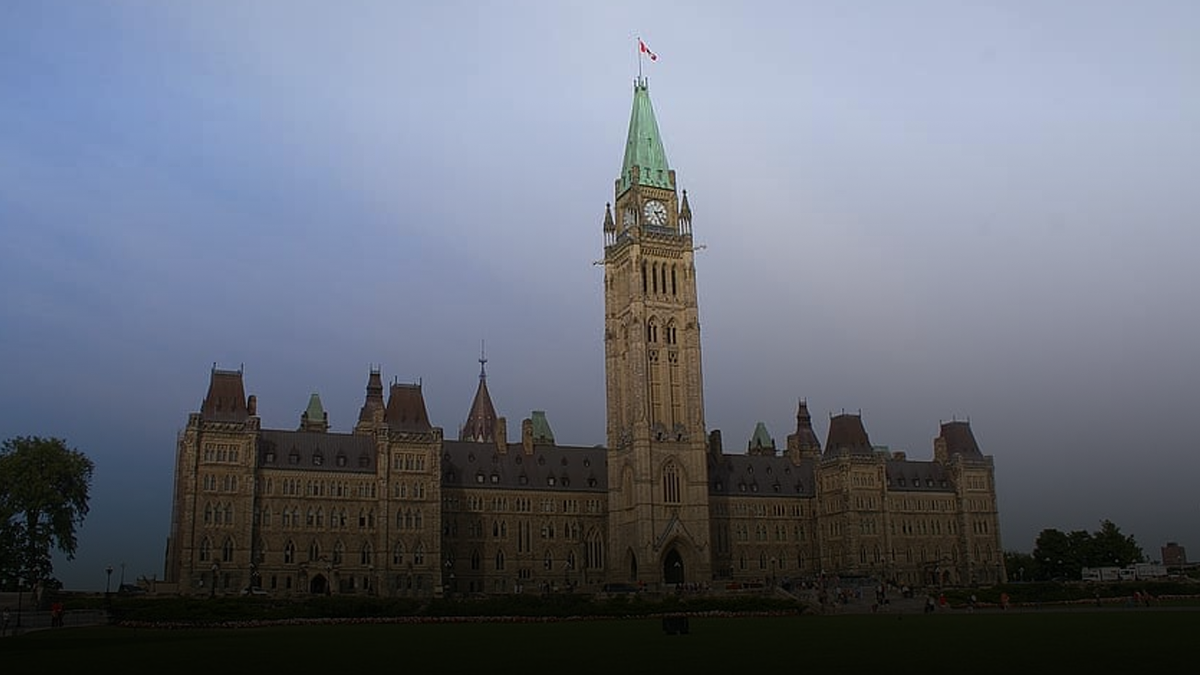 Members of Parliament have quietly dropped a committee investigation into the highly publicized incident of a woman who climbed atop the Tomb of the Unknown Soldier during the Freedom Convoy protests in Ottawa, according to Blacklock's Reporter.
Although the woman's identity and affiliations have not been identified, the incident and its images were widely shared by opponents of the convoy as evidence of the protest's disrespectful and extremist roots.
The accusation came despite protesting veterans and other demonstrators showing great respect to the memorial, including sweeping it daily and conducting holy services on its steps.
The Standing Committee on Veterans Affairs in the House of Commons launched the investigation "given the shameful and disrespectful behaviour shown by protesters" in the incident in February. MPs passed a motion to "undertake an urgent study to review these actions and that the witnesses include the Ottawa Police Service."
Ottawa Police never testified, providing no reason why. 
"The reason this motion was put forward is so we do our part as a committee so the disrespectful behavior is not repeated," said Liberal MP Rechie Valdez, who sponsored the motion.
The committee ended up dropping its probe, however, stating it "condemns the desecration of any war memorial in Canada including the National War Memorial, the Tomb of the Unknown Soldier and the National Aboriginal Veterans Monument in Ottawa and that the committee call upon law enforcement to continue their investigations."
No reason was provided for discontinuing committee hearings.
A Twitter video from Jan. 31 shows a young woman wearing a parka standing on the Tomb of the Unknown Soldier at Canada's National War Memorial, yelling, "freedom."
The OPS issued a press release seeking information leading to the woman's arrest soon after.
Veterans affairs minister Lawrence MacAulay accused the Freedom Convoy of being behind the incident.
"To see that from the protesters was shocking, disgusting and a slap in the face to every Canadian veteran," said MacAulay at a committee hearing. "I hope we never, ever see anything like that again in this country."
The woman was among tens of thousands of people protesting near Parliament Hill that day.
Two Ottawa residents were charged with mischief and carrying a concealed weapon to a public meeting, and a Quebec city man was charged with uttering threats on social media while he was in Ottawa.
Then-Ottawa Police chief Peter Sloly said at the time that the Freedom Convoy was "a unique demonstration."
"No injuries, no deaths, no riots in the last four days in the nation's capital even though we have a global cause, national protest," said Sloly.
The Freedom Convoy protests would eventually come to an end on Feb. 18-20 after Prime Minister Justin Trudeau invoked the never-before-used Emergencies Act to deploy a joint force of federal, provincial and municipal police to crack down on demonstrators.