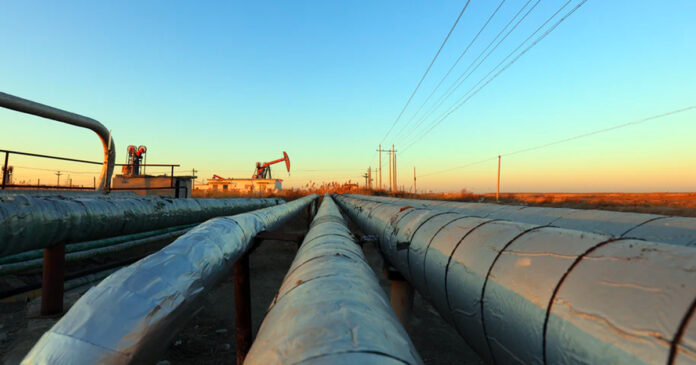 With fuel prices breaking records around the world due to the Russia-Ukraine war, a new poll has found that 78% of Canadians support increasing the amount of oil and natural gas Canada develops and exports, in order to replace the Russian supply.
According to a survey commissioned by Secondstreet.org between Mar. 11-13, only 10% of respondents believed that Canada should not be ramping up production.
When asked whether they supported lifting Quebec's ban on the production of natural gas, 67% of Canadians supported lifting the ban, with 65% of Quebecers agreeing. 
Amid Russia's invasion of Ukraine, the European Union (EU) and NATO aligned-nations including Canada have imposed major economic sanctions on Russia's oil and natural gas industries.
Russia's economy is heavily reliant on its energy sector, with approximately 43% of the government's revenues coming from the oil and natural gas sectors. Russia is the third-largest producer of oil and the second-largest producer of natural gas.
However, the sanctions against Russia mean a large portion of the world's oil and natural gas is now inaccessible.
The European Union (EU) has a heavy reliance on Russian fossil fuels, as 41% of the EU's oil and 27% of their natural gas is supplied by Russia. From July 2021 to December 2021 7.4% of the crude oil the United States imported was from Russia.
Canada has spent $3.6 billion on Russian oil from 2012 to 2021.
The price of fuel has been steadily increasing over the course of the pandemic, with the Russian invasion of Ukraine and economic sanctions against Russia exacerbating its effects.
The Trudeau government's anti-energy policies in recent years have worsened the problem. Between 2014 and 2020, 17 major private-sector oil and gas projects totalling more than $206 billion have been delayed or rejected by the feds.
At COP26, Prime Minister Justin Trudeau supported a global carbon tax and pledged to cap Canada's oil and natural gas sector's emissions.
Trudeau also implemented a Canada-wide carbon tax in 2018, with the rate of the tax set to increase from $40/tonne to $50/tonne in Apr. 1.
The rise in gas prices caused by the Russia-Ukraine conflict and the measures to throttle the Russian economy have many pressing for Canada to meet the needs of the world market.
Canada has the third-largest oil reserves of any nation.
Rising gas prices are also sure to contribute to rising inflation, which has been spurred on by government expenditures, loose policy from the Bank of Canada, and supply chain failures.
As of Mar. 16, the average price of gasoline in Canada is up to $1.759 per litre, with cities including Vancouver getting to over $2.00 per litre.
The poll was conducted by Leger for Secondstreet.org and involved 1515 respondents 18 and older who were part of Leger's online LEO (Leger Opinion) panel. For comparison purposes, a survey of this size would have a margin of error of +/- 2.5%, 19 times out of 20.
We're asking readers, like you, to make a contribution in support of True North's fact-based, independent journalism.
Unlike the mainstream media, True North isn't getting a government bailout. Instead, we depend on the generosity of Canadians like you.
How can a media outlet be trusted to remain neutral and fair if they're beneficiaries of a government handout? We don't think they can.
This is why independent media in Canada is more important than ever. If you're able, please make a tax-deductible donation to True North today. Thank you so much.