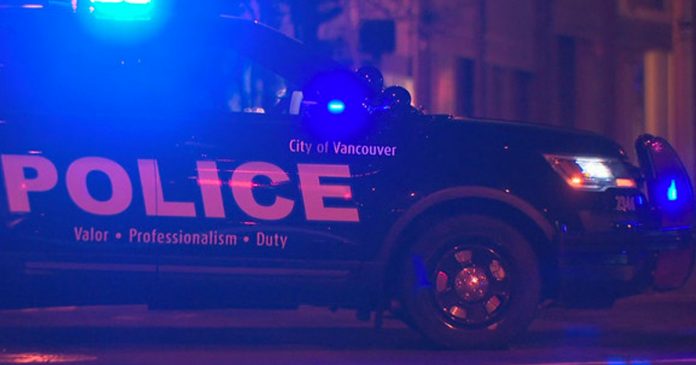 Vancouver is considering raising property taxes on residents to restore $5.7 million in funding to the municipal police force after councillors gave in to demands to defund the Vancouver Police Department (VPD) in 2020.
Last month, British Columbia's provincial government overturned the city's police budget and demanded that Vancouver restore millions in funding to the VPD, citing a lack of police officers to deal with violent crime and to ensure public safety.
"The shortfall had a direct impact on the number of police officers the VPD was able to hire to meet the city's complex policing needs," said VPD Chief Adam Palmer. "Vancouver has been gripped by an abundance of public safety challenges, including the ongoing Lower Mainland gang conflict, a surge in violent street crime, nearly 1,000 protests, concerning levels of hate crime, and a growing number of people who tell us they just don't feel as safe as they used to."
Despite the province's demand, the city is now saying it doesn't have the money to allocate to refunding the police because they already planned Vancouver's 2022 budget. Instead of tapping into existing resources, city council wants to hike property taxes on residents and businesses by 0.6% to pay for their error in defunding the VPD.
A report before council proposes the General Purposes Tax Levy instead of taking the funds from the City's General Revenue Stabilization Reserve.
"Because the final 2022 property tax rates have not yet been finalized, Council also has the option to amend the 2022 operating budget and fund the expenditure by increasing the property tax levy," staff wrote. "As public safety costs are funded almost exclusively from property taxes, an increase to the VPD budget of $5.7 million would be equivalent to a property tax increase of approximately 0.6% or a corresponding reduction to other budgeted expenses."
On the heels of Black Lives Matter protests which gripped cities across Canada in 2020, Vancouver city council voted to cut the budget of the Vancouver Police Board by the aforementioned amount. That year they also voted to reject a funding increase of $6.4 million.
At the time, five city councillors including Christine Boyle and Pete Fry called for the VPD's budget to be cut by 1%. As exclusively reported by True North, Fry called for Vancouver to shift towards a "decolonial and anti-racist" community policing model earlier this year.
A motion by Fry called for council to "direct staff to develop within the strategy a pilot community-based crisis management program of public information education, and engagement that … is informed by destigmatized, decolonial and anti-racist practice."