A British Columbia First Nations school is investigating after parents reported that teachers gave 4-year-old kids a homework assignment on masturbation.
The popular social media monitoring platform Libs of TikTok was the first to report the incident at T'lisa̱lagi'lakw School in Namgis First Nation in Alert Bay, B.C. based on a Facebook post.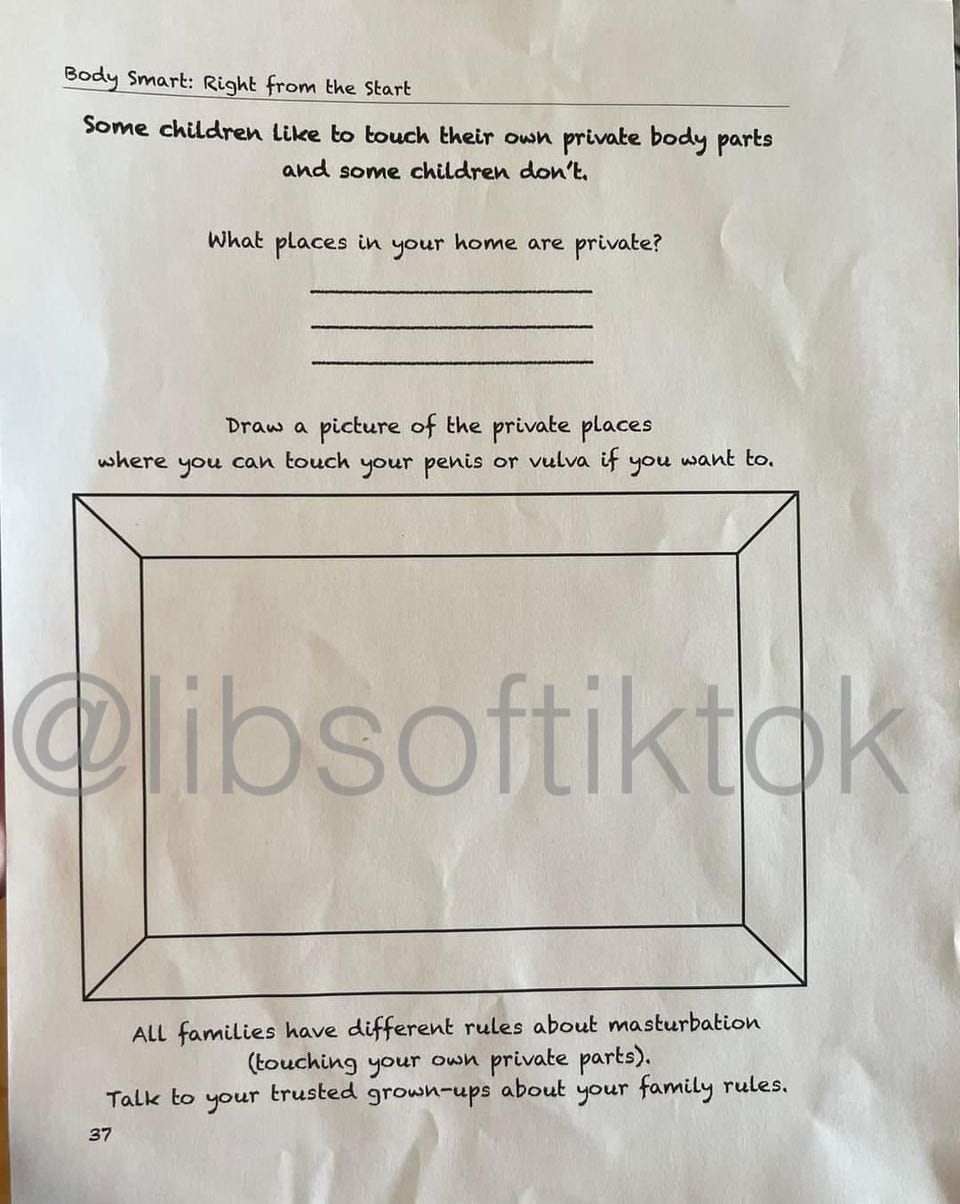 A worksheet from the book Body Smart: Right From the Start asks kids to "draw a picture of the private places where you can touch your penis or vulva if you want to."
"Some children like to touch their own private body parts and some children don't," the assignment states. "All families have different rules about masturbation (touching your own private parts.) Talk to your trusted grown-ups about your family rules."
A spokesperson for the school reportedly told Libs of TikTok that the "incident is under investigation" but would not comment further. 
True North reached out to the principal of T'lisa̱lagi'lakw School but did not receive a reply by the time of publication. 
School materials on sexuality and gender identity have come to the forefront of debate across Canada and the US in recent months.
As exclusively reported on by True North, a Toronto District School Board elementary school recently hosted a "sexuality diversity in children" workshop.
The JK-Grade 8 Rawlinson Community School seminars explored "Affirmation of Gender and Sexuality Diversity in Children, Youth and Families."
The seminars were conducted by the organization 519 Space For Change, which has published several guides full of explicit sexualized language on oral sex, masturbation and prostitution.
True North fellow Sue-Ann Levy also reported that the Simcoe County school board recently asked kids about their sexuality and gender identity in a recent climate survey.
In a voluntary survey, 12 to 13-year-old kids were asked to identify if they were queer, fluid, pansexual, questioning or bisexual, and allowed them to pick from 10 sexual categories, 33 ethnic/cultural origins and eight racial categories.