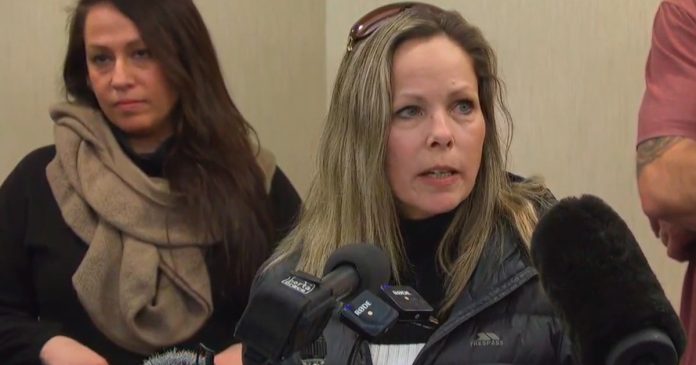 Freedom Convoy organizer Tamara Lich will have to wait behind bars until July 5 to have a full-day hearing after being arrested for allegedly violating prior bail conditions.
Lich was apprehended by law enforcement in her hometown of Medicine Hat on Monday after the Ottawa Police Service issued a Canada-wide warrant for her arrest.
In an interview with True North fellow Andrew Lawton, Freedom Convoy lawyer Keith Wilson stated that Lich's breaches are in relation to prohibitions surrounding criticizing Covid-19 restrictions and supporting the Freedom Convoy. 
"We now know that the alleged breach is about one of her conditions in addition to her not being allowed to talk about criticizing the government for Covid-19 restrictions or support in favour of the Freedom Convoy, whatever that means," said Wilson.
"That should be troubling in its own right to anybody listening. She was not allowed to have communications with certain individuals, one of them being Tom Marazzo but there was a big exception which was in except in the presence of legal counsel because they've all been sued together." 
According to Wilson, Lich and other "key players" from the Ottawa protests took a picture together at the Justice Centre for Constitutional Freedoms 2022 George Jonas Freedom Award ceremony.
The arrest comes about a month after Crown prosecutors attempted to have her re-admitted into prison for accepting the award.
"I don't feel that this is a breach. I don't feel that that's what the recognition is for. … I feel that the recognition is for inspiring Canadians to hold the government to account to the rule of law and to uphold their Charter rights," said Lich during her last bail hearing.
At the time, federal judge Kevin Phillips asserted that her bail release "(remained) appropriate" but maintained several bail conditions, including a ban on social media use.
Lich was first released from prison in March 2022 on bail conditions after being first arrested in February during the police crackdown on the Freedom Convoy.